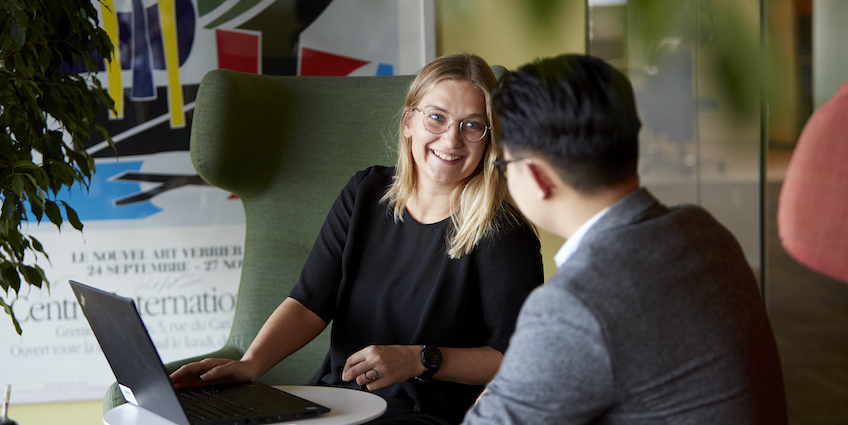 25 jan

Arla: Category Development Intern, Aarhus

Customer Marketing is the cross-field between sales and marketing. We focus distinctly on winning at the moment of truth when the shoppers decide on a purchase in the store. We deliver shopper insights, analysis and recommendations on how to increase category spend, and naturally the sale of Arla's products.

Among other things, we drive the development and execution of Arla's strategies for product range, price, promotion, space and navigation. We have a wide range of data sources available as a base for making our recommendations.

We are based in Viby J, close to Aarhus, Denmark and this will be your base for working in the Customer Marketing team.

About the Internship
During the internship in Customer Marketing you will be assigned your own projects as well as being a contributor to other projects working closely with the other Customer Marketing team members as well as other key stakeholders.

As part of Customer Marketing you will work on the following projects during the internship:

Shopper Insights
Deep knowledge of Danish FMCG shoppers is essential to Customer Marketing. We produce an annual report containing detailed analyses of shopper trends, shopper profiles and brand performance across our dairy categories. As an intern, you will take lead in creating and publishing this report.

Shopper Research
Understanding how the shopper behave when making a purchasing decision in store is key to unlocking potential growth opportunities. As a part of the internship you will conduct a low scale research based on instore shopper observations (qualitative) and then use the findings to make a report containing insights and recommendations based on analysing the observations.

Ad hoc projects
In Customer Marketing we have a diverse range of analytical projects, like estimating promotion volume uplifts, creating price tiers, securing data quality, introducing new data sources etc. As an Intern you will assist the category developers in retrieving these insights and turning them in to actions

Your profile
We are looking for a candidate with strong analytical skills and a strong business understanding. Good English and Danish skills are needed along with good presentation skills. We expect you to be a super user in Excel. A well-developed attention to details is needed for this position as well as a natural flair for numbers. You are most likely a cand.merc marketing or cand.merc commercial & retail management student

We are also looking for a person who can work independently as well as a part of a team. Time management skills are also a huge benefit as deadlines need to be met

Application and contact 

We look forward to receiving your application. Please apply no later than 28th February 2021.

For additional information, please contact Customer Category Manager Tina Gilkou on +45 89381332.