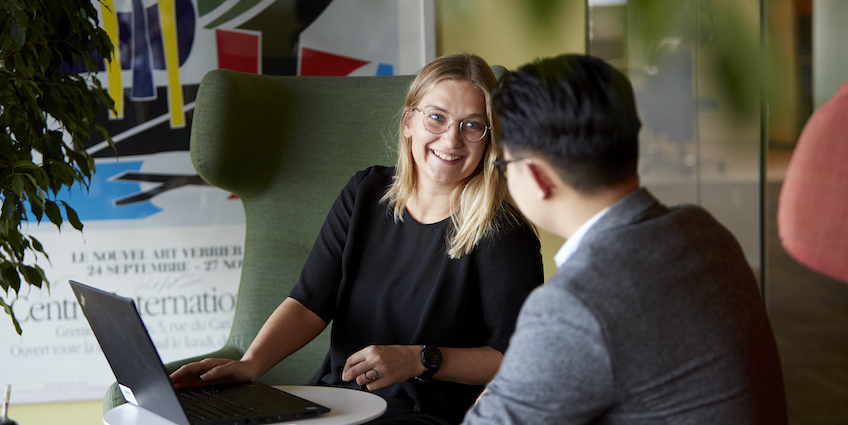 25 jan

Arla: Foodservice sales & marketing Intern B-t-B), Aarhus

The Foodservice sales and marketing team is part of the Arla Denmark and is responsible for branding and selling and Arlas portefolio of brands to the professional kitchens. Our customers as the food and beverage wholesalers, who deliver to our end-users, the passionate chefs of canteens, hospitals, restaurants, hotels and cafes. The past months have been a roller coaster with lock downs and customers suffering, and we are so ready to welcome a 2021 of growth and opening up! Our department is part of Arla Foods' lively sales & marketing subsidiary to the Danish Market and is located in Aarhus next to our headquarter.

You will be reporting directly to the head of Foodservice Sales and Marketing, and depending on the final scoping of the projects, you will have daily discussions with sales, marketing, logistics, planning and finance.

About the Internship
The internship project will be finally scoped between the following three objectives, depending on how 2021 develops for the business and our customers. Regardless of the COVID situation there will be a fast pace, need for agility and creative thinking, focus on team work and lots of potential for both personal and business growth:
With a new strategy 2026 in place in spring 2021, new focus areas and opportunities will most likely arise and need further digging to exploit the potential and to enable execution of the strategy. One project could be mapping the potential within bakeries including products needed, competition mapping, route to market recommendation and ressources needed to execute.
With a new CRM system rolled out (Customer relationship management) new ways of working and securing market intelligence from sales representatives to key account managers is enabled. Identify how to further benefit from the set-up and what the right motivational KPIs for the sales team could be.
E-commerce is nothing new in foodservice where more that 95% of orders are place online, however the wholesaler web shops are more traditional than what can be seen in other parts of e-commerce. But the chefs buying are also different. Identify and drive with a customer to pilot, the new way of shopping online in foodservice.
The intern will have opportunity to influence the final scoping of the internship project. In any case the intern will be working cross functional and develop strong skill in sales primarily, but also gain insights into marketing, planning, finance and logistics..
Who are you?
You are open minded, creative, love to learn and develop and take on the challenges of driving projects and pushing the conventional thinking in the team.
Other traits you hold are effective, team player, optimistic & easy going. You may not have sales experience, but are not afraid of approaching potential customers and understanding their needs and wants.
You are analytical, loves to turn data into insights and have a good working knowledge of Excel, Powerpoint, and Teams.
Ideal candidate has project management skills and understand Danish language, but not necessary to speak it.
You are likely to pursue academic interest in commercial management, focusing on sales/business-to-business and potentially some marketing and communication interest as well
What do we offer?
You will gain deep insight into the busy and exciting world of food service in a Fast Moving Consumer Goods Company, train your change leadership and project management skills, as well as deepen your knowledge of business management and a wide range of foodservice customers.
Application and contact 
We look forward to receiving your application. Please apply no later than 28 February 2021.
Please contact Camilla Blicher Simonsen at camilla.blicher@arlafoods.com if you have any questions not addressed in the above.
Covid-19 notice
We are busy producing dairy products so we can continue #fillingtheshelves and #feedingthenation. Recruiting talent to Arla thus stays one of our top priorities also during these difficult times. Necessity is the mother of invention, so we have moved to virtual hiring and onboarding processes so we enable candidates and our recruitment teams to get close while respecting social distancing. If at the final stages of a recruitment, a candidate would prefer to meet in person, we take all the necessary precautions to ensure everyone's safety.
Ref.: 70357
 Apply here