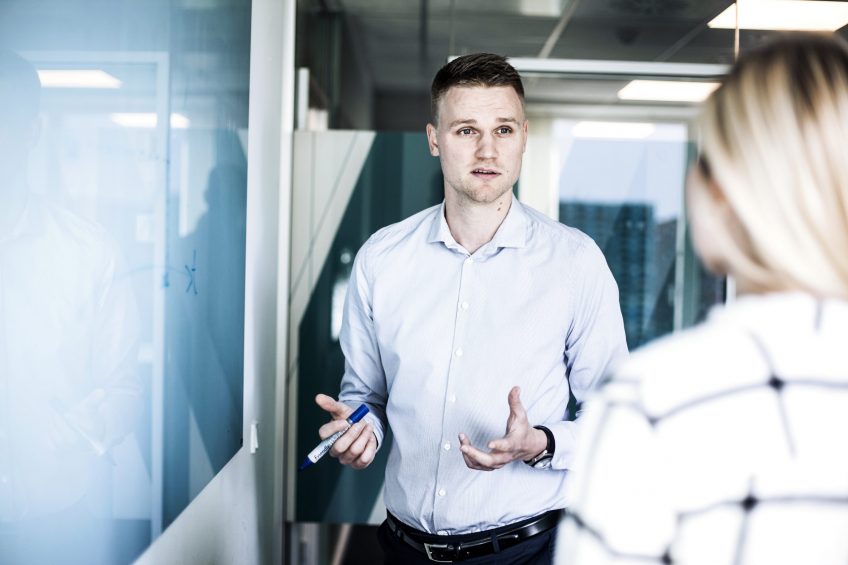 18 feb

Salling Group: Intern in Food, Chilled & Meat / Poultry

Are you looking for an exciting and challenging internship for your next semester? Do you want to be part of the team that buys for Denmark's largest retailer? And do you want to bring yourself into play for a position after your internship? Salling Group is now looking for talented interns for e.g. Purchasing and Marketing.

We strive to employ our interns in a permanent position or as a student assistant after completing the internship.

You become a part of

In the Chilled & Meat / Poultry team, we set the range and plan the marketing of fresh meat, poultry, cold cuts, sausages, fish, convenience and the restaurants in our Bilka department stores. We have many private labels and well-known brands and are constantly looking to find new products that can contribute to our growth.

During your internship you will work with
Preparation of data-driven analyzes and recommendations for specific business cases.
Optimization of our range, including ongoing analytical tasks as well as coordination with internal and external partners.
Involvement and follow-up on marketing in our chains Netto, føtex and Bilka.
What do you get out of it?
As an intern, you get the chance of getting behind the scenes, where you join us at the crossroads between customers, department stores and suppliers. You will be part of a strong team that works at a high pace in a dynamic everyday life – every day is different, and every day offers new challenges.
Through the internship, you will gain insight into the complexity of the tasks to be solved in a professional retail organization, as well as a unique opportunity to build a strong, professional network for the benefit of your future career.
You
Are looking for an internship for the autumn semester 2021 (duration 5 months starting at the beginning of August.)
Are in the process of your education at the university, business academy, vocational college or similar.
Have a winning mentality – you strive for the best possible result in everything you do.
Have a structured approach to your tasks and at the same time manages to work at a high pace with many balls in the air, as we work in a busy and sometimes changing environment with many deadlines.
Have an ability and desire to optimize and improve tasks and issues you encounter in your everyday life.
Are able to maintain an overview in a changing everyday life, where the challenges range widely and decisions are made quickly.
Strong in writing and speaking English and Danish
Questions
If you have questions about the position, you are welcome to contact Johan Damkjær, + 45 29 29 49 38 for further information about the internship.
Are you the right one?
Send your CV and application as soon as possible and no later than March 15th 2021. We process the applications on an ongoing basis and fill the positions when we have found the right candidates.
Salling Group is Denmark's largest retailer with more than 1,400 stores in three countries. At Salling Group, we are driven by improving our customers' daily lives by purposefully securing the best products at the best prices in our chains. An internship at Salling Group is an invaluable opportunity to test your theoretical foundation in the solution of practical tasks, where your choices have a great influence all the way out in the organization.