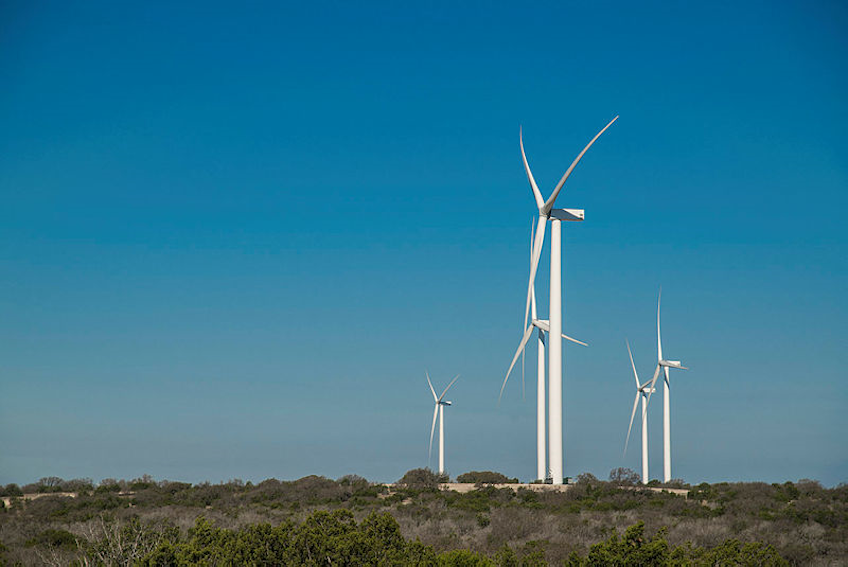 15 dec

Siemens Gamesa: Student worker – department communication

It takes the brightest minds to be a technology leader. It takes imagination to create green energy for the generations to come. At Siemens Gamesa we make real what matters, join our global team.

Siemens Gamesa has a vision for renewable energy: we believe in the power of nature and technology. Help us to be ready to face the energy challenges of tomorrow and make a green footprint – join the team in creating a better future for us on our planet. 

We focus on hiring the best people, wherever they may be in the world. We pride ourselves on the flexibility we offer to our employees and are committed to building a workforce that can grow with the company. Siemens Gamesa is an equal opportunity employer. We celebrate diversity and are committed to creating an inclusive environment for all employees. 

In our culture of trust, we focus on empowerment, diversity and continuous learning. Valuing our people is what makes us one global team, with our colleagues' safety at the heart of our organization. 
Siemens Gamesa makes an effort to attract the smartest students from educational institutions in Denmark and abroad. Being a student worker in Siemens Gamesa is an opportunity for you to develop your personal capabilities and build a professional and international network. It is also an opportunity to kick-start your professional development and get relevant work experience in a global technology company.  

We are looking for a dedicated Student Worker to join the Systems- and Documentation department. The department is part of Offshore Operations Technology and Standards which is responsible for enabling and supporting production of offshore wind turbine blades and nacelles. 

The department governs several internal business processes incl. the use of supporting IT tools. E.g. the Engineering Change Management (ECM), Production Test Management etc. Part of the responsibility is training of colleagues, continued process improvement and active communication with key users and end users

How to contribute to our vision

In short, we are a department with many engineering minded colleagues and many of us don't understand what communication is, why we need it and how to do it… 

Therefore, we need your help to e.g. ensure an even more efficient communication between business process specialists and the key- and end users. E.g. by improving training setup, key user communities, internal social media, improvement workshops etc 

You need to professionalize our department SharePoint, internal social media (Microsoft Yammer), department presentation, roles and responsibility overview, recurring newsletters etc.

You will actively engage in ongoing internal projects to ensure clear, transparent communication is shared throughout the organization on project progress, achievements etc.

Now all the above should be a perfect match as a student worker in your field and should ensure a strong point on your resume for future reference. Although keep in mind you will also be asked to perform at times tedious, student worker related tasks like documenting results from workshops, arrange and sort data, copy & paste tasks, boring document reviews etc. 🙂

What you need to make a difference

Passion for renewable energy and a sense for the importance to lead the change. We are also looking for you if…
Your educational area is not that important for this position but it is definitely a plus if you are currently studying a degree within the field of communications – Bachelor (preferred) or Master level
Strong IT skills within the Microsoft Office 365 suite, Microsoft SharePoint, Teams etc. and the willingness and ability to swiftly learn other IT applications. Experience in Microsoft PowerBI would be an advantage as well
Flair for written communication in e.g. internal social media (like Microsoft Yammer), newsletters etc.
A strong drive to ensure a structured, documented approach in all matters.
Good energy, a nice sense of humor and willingness to engage in collaboration with colleagues both within and outside the department.
Willingness to take on a variety of tasks to ensure success within assigned projects and initiatives.
 
In return of your commitment we offer you…
Become a part of our mission for sustainability: Clean energy for generations to come. We are a global team of diverse colleagues who share a passion for renewable energy and have a culture of trust and empowerment to make our own ideas a reality. We focus on personal and professional development to grow internally within our organization. Siemens Gamesa offers a wide variety of benefits such as flexible working hours as well as home-office possibility for many colleagues, employer-funded pension, attractive remuneration package (fixed/variable) and local benefits such as subsided lunch, employee discounts and much more
Empowering our people
How do you imagine the future?
Our global team is on the front line of tackling the climate crisis, reducing carbon emissions – the greatest challenge we face.
Other information
If you have specific questions about the position, please contact the hiring manager Soeren Vagndorf S. Kristensen by phone +45 30 37 70 21
For further information regarding the recruitment process, please send the recruiting team an email via onur.kara.ext@siemensgamesa.com. Please mention the Job ID in the email.
Please apply in English via the apply button.
We kindly draw your attention to the fact that this email may NOT be used for sending applications or CVs for evaluation.
For more information about working in Denmark, please see this link
Siemens Gamesa is an equal opportunity employer and maintains a work environment that is free from discrimination and where employees are treated with dignity and respect. Employment at Siemens Gamesa is based solely on an individual's merit and qualifications, which are directly related to job competence. Siemens Gamesa does not discriminate against any employee or job applicant on the basis of race, ethnicity, nationality, ancestry, genetic information, citizenship, religion, age, gender, gender identity/expression, sexual orientation, pregnancy, marital status, disability or any other characteristic protected by applicable laws, rules or regulations. We adhere to these principles in all aspects of employment, including recruiting, hiring, training, compensation, promotion and benefits.
We are driven by people – from more than 100 different countries, they build the company we are every day. Our diverse and inclusive culture encourages us to think outside the box, speak without fear, and be bold. We value the flexibility that our smart-working arrangements, our digital disconnection framework and our  family-friendly practices bring to the new way of working.