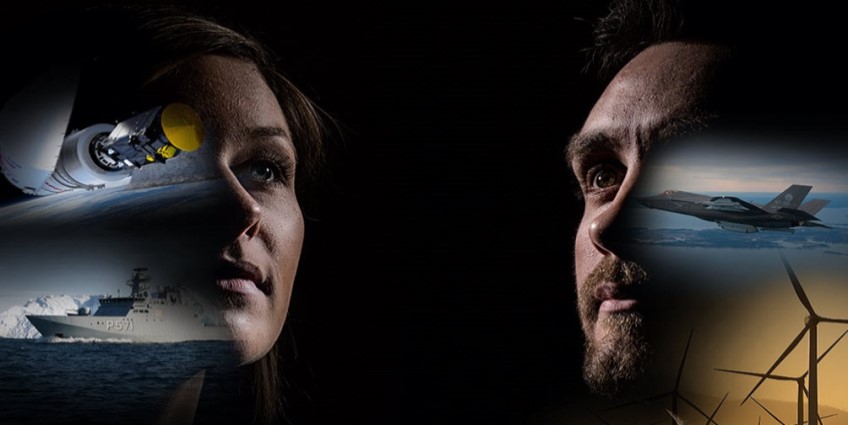 30 jun

Terma: Engineering Internship in the US Lockheed Martin, spring 2023

Kickstart your career and seize a unique opportunity to become an intern within Production Continuous Improvement at the aerospace giant Lockheed Martin in Atlanta. In collaboration with Lockheed Martin, we are offering you the chance to work on the fighter jet of tomorrow, the F-35 Lightning II. During the internship you will develop your engineering skills and expand your toolbox with courses (including Six Sigma methodologies, CATIA and aircraft familiarity) and practical engineering experiences.

The F-35 is a 5th generation multirole stealth fighter aircraft. With capabilities superior to any other fighter aircraft, the F-35 will form the backbone of tomorrow's air forces around the world. In the dynamic and innovative aerospace industry attention to detail, high requirements, safety, and attention to cost are the keywords. This means that you during the internship can expect to increase your skills and are ensured to become a better engineer as you will work in the challenging environment at Lockheed Martin.

Please note that being enrolled at a Danish University and studying for a Master's degree at the time of the internship is a prerequisite.

The internships are running from January 16th, 2023, to June 8th, 2023 – and the internships are paid.

Production Continuous Improvement
You will work with quality and continuous improvement projects in a cross functional team. In this position you will either support the Wing or Sub-Assembly build areas and you can expect to get the opportunity to work on program level quality projects.

In this internship position you will cover responsibilities within the following:
Complete process capability and performance analysis to identify potential sources of variation.
Devise and implement methods and procedures for improving, testing and evaluating production processes.
Make data more accessible with the use of programming and analytical skills.
Assist with audits in manufacturing build areas.
Specialize in the areas of design, product evaluation and reliability, and/or research and development as they apply to product or process quality.
Be knowledgeable of Lean and Six-Sigma methodologies.
Brief senior leadership on the status and results of their projects.
What to expect?
We have been collaborating with Lockheed Martin about this internship opportunity for several years, why you can expect a professional and well-established internship program. Moreover, you will be guaranteed a steep learning curve and an experience of a lifetime.
The managers at Lockheed Martin being responsible for the two interns selected for the internships are experienced people with a great understanding of the importance of supporting the learning and working experience an internship opportunity like this is. You as an intern can therefore expect a great support from both the managers and the team members you will be collaborating with.
You will be one out of two Danish interns at the Atlanta site. So being only the two of you, you will be getting the unique chance to get close to the "real" local US. For example, our Terma colleagues in Atlanta will make sure to also take you under their wings to show you a good time outside of work and encourage forming connections with other interns and colleagues within both Lockheed Martin and in Terma.
Any unanswered questions?
For further information regarding the internships, please contact Materials & Processes Engineer, Nils Toudal via phone: +45 3055 1562. Nils has been participating in the internship program himself during his studies in 2018 and will therefore be able to answer any questions you might have regarding the program.
We look forward to receiving your application. Please note that applications will be processed continuously.
To ensure that your application will reach us and is properly processed, we only accept applications via www.terma.com.
Candidates must be able to obtain a security clearance from the Danish national security agency. This entails that you, as a minimum, have stayed within NATO/EU for the last 7 years only interrupted by short stays abroad and have citizenship from a country that is a member of NATO.
The high-tech and innovative Terma Group develops products and systems for defense, non-defense and security applications, including command and control systems, radar systems, self-protection systems for aircraft and vessels, space technology, and aerostructures for the aircraft industry.
Terma A/S is headquartered at Aarhus, Denmark. Internationally, Terma has subsidiaries and operations in The Netherlands, Belgium, Germany, United Kingdom, United Arab Emirates, India, Singapore and the U.S.