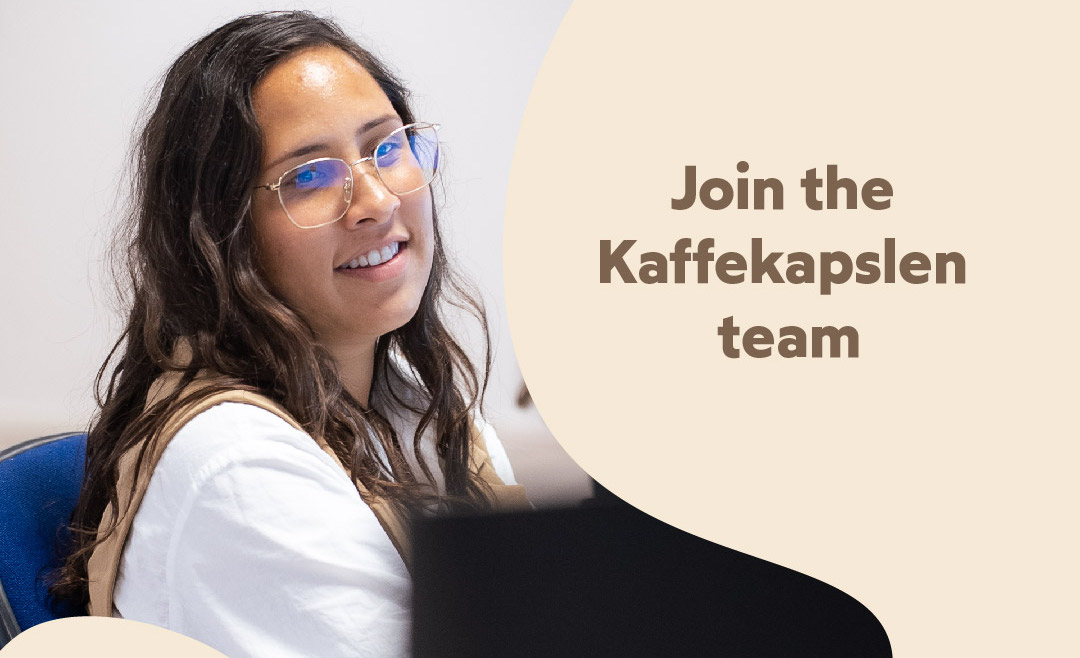 16 sep

Kaffekapslen: Marketing student worker with interest in social media

Kaffekapslen is looking for a student worker to help in the marketing department. The role will primarily involve helping our social media manager/person/employee/help develop our social media presence on Facebook and Instagram, but there will be other market research and marketing tasks.

The most important for us is that you are interest in product marketing, are full of ideas related to how we can share our products with customers on social media and want to try new things.

We do not expect you to be studying marketing or business to apply for this job: if you can show us that you have the creative skills we are looking for, we will gladly call you in for an interview!

Here is what we expect from you:
Fluency in written and spoken English
Knowledge of one or more of the languages we work in is a plus (Danish, Norwegian, Swedish, German, French, Dutch, or Spanish)
Creative mindset
Flexibility
Interest in writing copy and taking pictures for social media

Your tasks will include:
Helping come up with posts for our social media
Creating content for the posts
Planning the posts
Helping answer comments on our Facebook and Instagram pages
Market research about the 12 countries we sell our products in

About Kaffekapslen:
We are a 6-double Gazelle winning webshop that sells coffee and coffee products in Denmark, Norway, Sweden, Germany, Austria, Switzerland, France, the Netherlands, Belgium, Spain, Ireland, and Great Britain.
Our company has been operating since 2011 and grows 100-150% every year through opening new webshops and optimising the markets we already work in. We have sky-high ambitions and potential.
When we welcome our new employees, we give them an in-depth introduction and understanding of the company. We also give each employee responsibility and like to see them become independent after a month of being a part of the Kaffekapslen family.
You can expect a fun and challenging workspace that allows you to develop your skills and try new things.
Details and application
The job is 15-20 hours a week and is paid 150kr/hour. The times you work will be agreed upon with the chosen candidate based on their class schedule and availability.
The job is in-person in our offices in Hasselager, right outside of Aarhus. There is potential for working from home if needed. Only applicants who are currently enrolled in programmes in Aarhus and surrounding the area will be considered.
If you are interested, send you CV and cover letter (in English) to Marie Le Gall on mg@kaffekapslen.com.