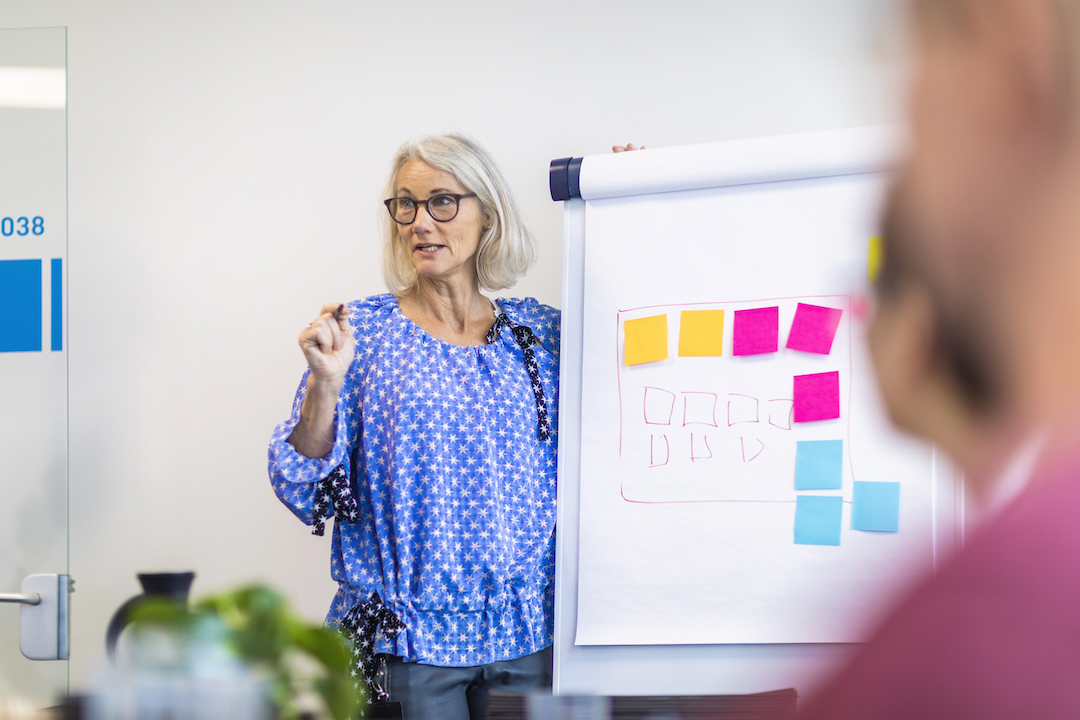 12 okt

Kamstrup: Internship in Commercial and Portfolio Management

Do you have an analytical and commercial mindset? Are you passionate about identifying the underlying cause of a problem and finding a solution for it? Are you ready to expand your theoretical knowledge with practical experience from a growing, international organisation?

Become a part of our Heat/Cooling division
Kamstrup is a Danish technology company, which was founded in 1946 with employees in more than 20 countries and headquarters in Stilling south of Aarhus. We believe no one should have to question their access to clean water or the prospect of a sustainable energy future. Our smart metering solutions empower utilities and societies to reduce water loss and increase energy efficiency by providing them with the insight to act and the data to target their efforts.

You will become a part of Product Portfolio Management, which is an integrated part of our Heat/Cooling Division and plays a central role in ensuring commercialisation of a portfolio within intelligent solutions for managing energy consumption in utilities on a global scale. The department consists of 7 full-time colleagues who are responsible for the entire product lifecycle and profitability of our Heat/Cooling product portfolio. Our ambition is to develop strong products, services and software to solve our customer needs and challenges.  The team is characterised by a good working environment, where freedom, responsibility and development are in focus. Furthermore, we provide space for challenges, input and an everyday life where no two days are the same.

An internship with focus on data-driven commercial insights
As an Intern you will become an integrated part of the team. Together with the Pricing Manager, you will support the progress of the Commercial Management agenda in Kamstrup's Heat/Cooling Division, thus becoming a crucial member with your abilities and passion driving the scope of the role.

More specifically, your primary responsibilities will be to:
Create a data foundation tool for analysis of e.g. market prices, product- or customer performance/comparison
Maintain and operationalise Commercial Management tasks such as business performance reviews, price databases or customer classification
Analyse various business problems and challenges based on facts and data
Propose and initiate tasks to address areas of improvement based on analysis
Support the expansion of value based pricing in Denmark – Sweden and Germany
Assist with pricing in China
Your personality is important to us
We are looking for an analytical student who not only has the ability to gather and work with data, but also strives to create a valuable commercial impact. There are several entry points to this position, as we imagine that you are either studying a relevant degree commercial within Controlling, Finance, Global Business Engineering or a more technical degree such within IT or Computer Science or similar. Furthermore, we expect that Microsoft Office, Excel and PowerPoint is a part of your toolbox. Power BI and Master data understanding is appreciated and international experience is a plus.
As a person, you are driven and curious about understanding underlying reasons and background for observed phenomena. You are solution-oriented and have a creative mindset. It is natural for you to do your best and constantly strive to develop your own skills, enabling you to navigate and understand challenging issues. You are driven and independent, able to prioritize and self-manage your own tasks and activities with the underlying focus of adding value to Kamstrup.
The job requires fluency in written and spoken English. Proficiency in either Danish or German is a plus.

We offer more than just an internship
We offer an internship with a varied task list. You will be responsible for your own project and through that have ample opportunity to leave your mark on the project, as well as to develop both professionally and personally. You will receive thorough training and continuous sparring so that you can be on an equal footing with your colleagues in the department. Furthermore, the role is focused on transforming data into valuable insights to the business, allowing you to gain experience in communication and sell-in of facts and ideas.
At Kamstrup, we are committed to our Interns, which is why we have a strong focus on your individual development through relevant tasks, career planning, courses and a lot of social events. On the basis of our work with Interns, Aarhus Municipality and Studenterhus Aarhus has granted us with the Mentor Award, the Internationalization Award, the Jury's Special Award and the award for East Jutland's Best Internship- So if you are ready, then we offer you an exciting semester with great challenges and teamwork.
A gratuity may be provided in recognition of your efforts if your place of study allows it. In addition, Kamstrup pays for public transport to and from work and offers a wealth of benefits counting a canteen scheme, fruit scheme, fitness facilities, in-house dental clinic, hairdresser and a free health clinic.
Do you want to be a part of Kamstrup?
Please submit your application by using the button above. The applications are reviewed on a continuous basis, but you can expect a response within six weeks. Any details about the internship will be individually agreed upon. However, the internship is expected to run from the beginning of February 2023 until the end of June 2023. 
Kamstrup is located in Stilling south of Aarhus, and bus number 200 takes you right to the door.
If you have any questions about the position, please contact Pricing Manager, Dennis Eppler Nikolajsen on telephone nr.: +45 89 93 10 00.
About Kamstrup
Kamstrup develops, produces and sells smart energy and water meters, relating reading systems, data analysis tools and services to utilities and other users over the entire world. Through our leadership, expertise and passion for partnership, we always think forward in pursuit of a brighter energy future; one that advances the performance of every customer, whilst creating lasting value for the communities they serve. We take responsibility for the way we act and we are committed to reduce waste with the purpose of securing clean water and energy to a maximum number of people.
Kamstrup has over 1.500 employees in more than 20 countries with headquarters in Denmark. Kamstrup has a healthy economy, growth rates and a strong focus on development of technology and staff. You can read more about Kamstrup on our website and see our annual report. You can also follow us on LinkedIn and Facebook, to be updated on latest news and vacant positions.