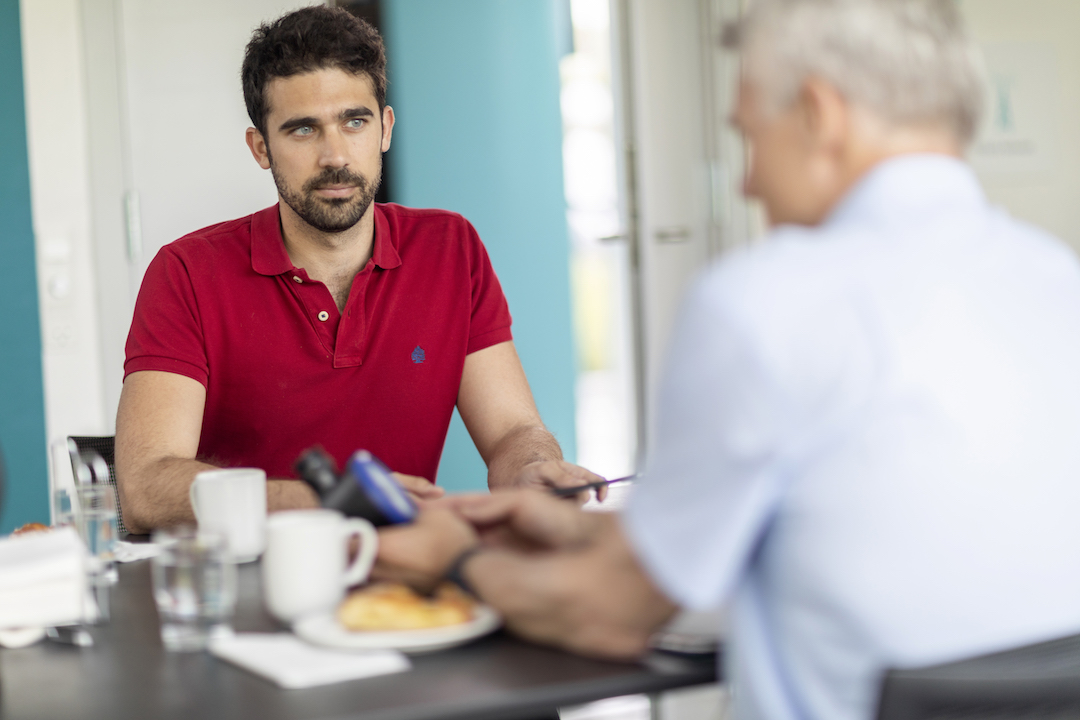 12 okt

Kamstrup: Internship in Finance

Do you want to have the unique opportunity to work with real life challenges and have the perfect steppingstone into a career within Finance or management consulting? Are you passionate about becoming a part an international company which contributes to the green transition though smart metering solutions? Do you want to become part of a finance team working in close dialogue with the entire value chain?

Become a part of our Finance team

Kamstrup is a Danish technology company, which was founded in 1946 with employees in more than 20 countries and headquarters in Stilling south of Aarhus. We believe no one should have to question their access to clean water or the prospect of a sustainable energy future. Our smart metering solutions empower utilities and societies to reduce water loss and increase energy efficiency by providing them with the insight to act and the data to target their efforts.

In the newly established position as Finance Business Partner Intern, you will have direct reference to our Head of Controlling. Furthermore, you will be a part of a growing team with exciting tasks, responsibility, and a steep learning curve. You will become a part of a growing team with specialists within various finance disciplines with a supportive atmosphere and high ambitions on delivering value to the business through financial insights.  
An internship with focus on finance and management consulting
As a Finance Intern you support our growth by contributing to three major projects during 2023 that requires solving tasks such as formulating business cases, building Excel models as well as preparing and conducting interviews. In the position you will have a broad contact surface across the organization including Kamstrup's Management team. From day one you will have responsibility of your own tasks as well as projects.

More specifically your key tasks will consist of:
Business case formulation and validation
Excel modelling
Creating and validating presentations in PowerPoint
Project governance (invites, meetings, follow-ups)
Supporting Senior Controllers on value analysis
Preparing and conducting interviews
Personality matters
We are looking for a talented and ambitious student with commitment and the latest knowledge within the field, enabling you to contribute to the Finance and Controlling team. You are in the process of finishing a relevant Bachelor's degree or a Master's degree in Cand.Oecon, Cand.merc or similar. Furthermore, you have solid quantitative skills and a track record of creating an impact. Knowledge of Thinkcell is seen as a plus.
As a person, you are curious and have a high drive and thrive in a fast-paced environment with many ongoing tasks and where no two days are the same. You are positive-minded and always meet our internal as well as external business partners with a smile. In addition, you have a flair for problem solving, solid communication skills and excel in stakeholder interaction.
As we are an international company, it is a requirement that you are fluent in Danish and English, both written and orally.
We offer more than just an internship
At Kamstrup, we are committed to our Interns, which is why we have a strong focus on your individual development through relevant tasks, career planning, courses, and a lot of social events. On the basis of our work with Interns, Aarhus Municipality and Studenterhus Aarhus has granted us with the Mentor Award, the Internationalization Award, the Jury's Special Award and the award for East Jutland's Best Internship – So if you are ready, then we offer you an exciting semester with great challenges and teamwork.
A gratuity may be provided in recognition of your efforts if your place of study allows it. In addition, Kamstrup pays for public transport to and from work and offers a wealth of employee benefits counting a canteen scheme, fruit scheme, fitness facilities, in-house dental clinic, hairdresser, and a free health clinic.
Do you want to be a part of Kamstrup?
Please submit your application by using the link above. The applications are reviewed on a continuous basis, but you can expect a response within six weeks. Any details about the internship will be individually agreed upon. However, the internship is expected to run from the beginning of February 2023 until the end of June 2023.
Kamstrup is located in Stilling south of Aarhus, and bus number 200 takes you right to the door.
If you have any questions about the position, please contact Vice President – Finance, Thomas Tang, by tel.: +45 89 93 10 00.