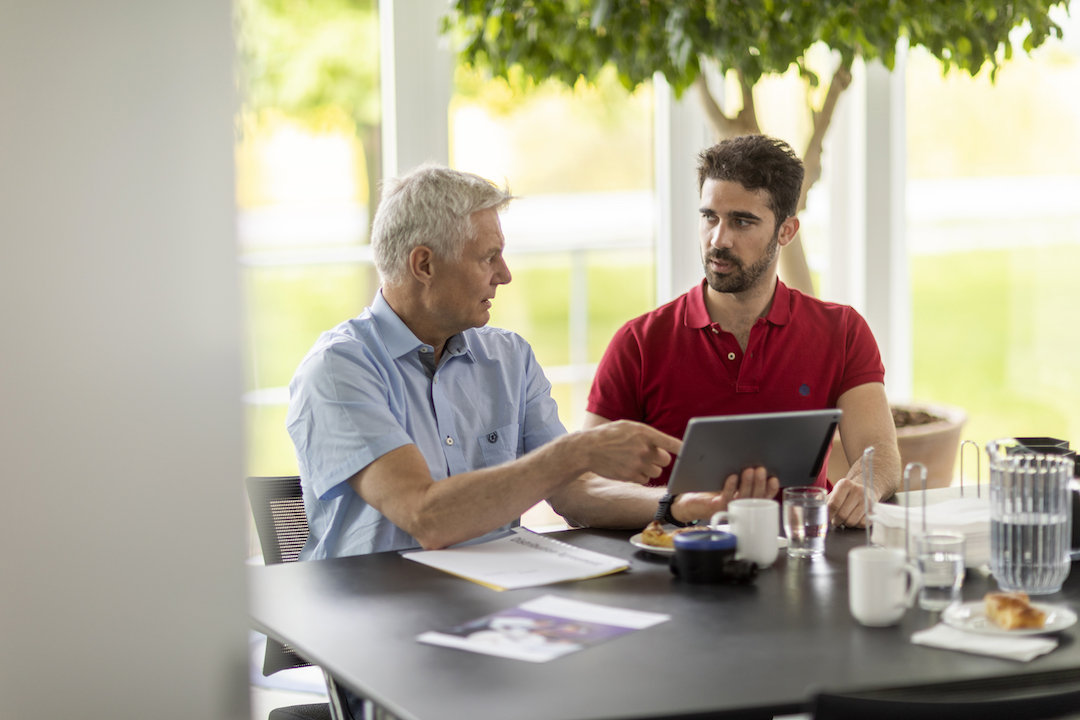 12 okt

Kamstrup: Internship in Global Product Management

Do you thrive in the field between technology and business? Are you ready to kick-start your career by becoming part of a competent and professional team of Product and Solution Managers? Can you help us to optimize the way we do solution design in large tenders? Do you want to learn more about managing and winning complex tenders in the utility sector?

Become a part of Solution & Application Management
Kamstrup is a Danish technology company, which was founded in 1946 with employees in more than 20 countries and headquarters in Stilling south of Aarhus. We believe no one should have to question their access to clean water or the prospect of a sustainable energy future. Our smart metering solutions empower utilities and societies to reduce water loss and increase energy efficiency by providing them with the insight to act and the data to target their efforts.

You will become part of the department of Product & Commercial Management. More specifically you will become part of a competent Solution & Application Managementteam, where we provide sales support in complex cases and are responsible for collecting market insights.The team consists of 7 employees distributed across Denmark, US, Germany, and Sweden, whereas you will be working alongside people with various educational backgrounds in Global Business and IT. The culture is characterised by an informal work environment, with the freedom to act, a great deal of responsibility and a 'yes can do' mentality.

An internship with focus on solution design and optimization
As an Intern, your daily job will be to provide support to our Solution Managers in order to ensure that our solution design in complex tenders matches what our customers are asking for. Therefore, you will also be contributing to the communication about our products and solutions. You will also be focusing on optimizing the way we do solution design in tenders through smarter and more effective ways of collecting market insights.  You will hereby get a full insight into the tasks of a Solution Manager.

More specifically your tasks will be to
Analyze customer requirements
Evaluate requirement compliance
Develop solution design together with product specialists
Document solution design
Participate in dialogue with customers
Develop tools and documentation to optimize the tender reply process
Personality matters
We are looking for a dedicated student who wants to work with Product Management, water sustainability, and green technology. You are studying Global Business Engineer, Cand IT or similar and thrive in the intermezzo of technology and commercial aspects. Furthermore, you have flair for project management and a strong eagerness to develop yourself and be challenged in this area.
As a person, you are analytical, structured, and ready to challenge the status quo. You pride yourself on your organizational skills, why you can handle many ongoing tasks at once without losing the overview. You are ambitious by nature and driven by the desire to develop your professional and personal competencies. Furthermore, you possess strong communicative and stakeholder management skills which enable you to collaborate, present, and build relations across an international organization.
In addition, it is a requirement that you master the English language both orally and written.
We offer more than an internship
At Kamstrup, we are committed to our Interns, which is why we have a strong focus on your individual development through relevant tasks, career planning, courses and a lot of social events. On the basis of our work with Interns, Aarhus Municipality and Studenterhus Aarhus has granted us with the Mentor Award, the Internationalization Award, the Jury's Special Award and the award for East Jutland's Best Internship- So if you are ready, then we offer you an exciting semester with great challenges and teamwork.
The internship is paid, if your place of study allows it. In addition, we offer many employee benefits, among others a great canteen scheme, free fruit, fitness facilities, in-house dentist, hairdresser and a free health care clinic.
Do you want to be a part of Kamstrup?
Send us your application by using the button above. The applications are reviewed on a continuous basis, but you can expect a response within six weeks. Any details about the internship will be individually agreed upon. However, the internship is expected to run from the beginning of February 2023 until the end of June 2023. 
In case of questions regarding the position, please contact Head of Solution & Application Management, Hans Christian Jørgensen, by tel.: +45 89 93 10 00.

About Kamstrup
Kamstrup develops, produces and sells smart energy and water meters, relating reading systems, data analysis tools and services to utilities and other users over the entire world. Through our leadership, expertise and passion for partnership, we always think forward in pursuit of a brighter energy future; one that advances the performance of every customer, whilst creating lasting value for the communities they serve. We take responsibility for the way we act and we are committed to reduce waste with the purpose of securing clean water and energy to a maximum number of people.
Kamstrup has over 1.500 employees in more than 20 countries with headquarters in Denmark. Kamstrup has a healthy economy, growth rates and a strong focus on development of technology and staff. You can read more about Kamstrup on our website and see our annual report. You can also follow us on LinkedIn and Facebook, to be updated on latest news and vacant positions.