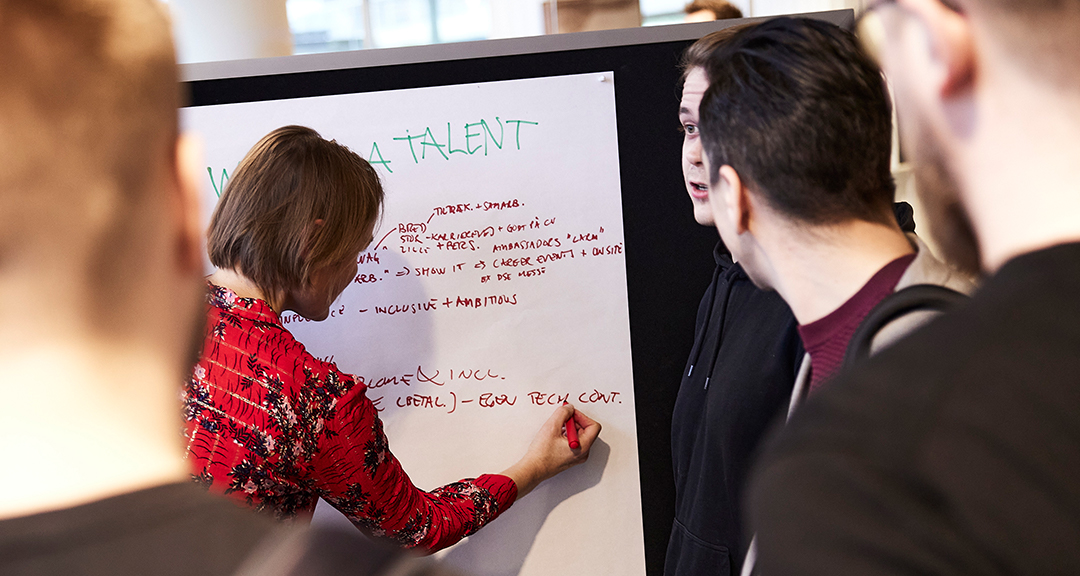 07 nov

Whiteaway Group: Business Finance Student Worker

Do you have a passion for financial analysis that improve senior management decision making, or planning such as budgeting, forecast analysis, and process optimization? Then you might just be our new Business Finance Student Worker!

Whiteaway Group sells and ships household appliances to customers in all of Scandinavia, with an ongoing focus on great customer experiences. It all started as an idea, a fresh approach to the market and a digital mindset. This is still what makes us tick – we are change-makers at heart. From a humble start in Denmark, we have shown strong growth – and we have huge ambitions still.

As our Business Finance Student Worker, you will become part of our Finance department, which consist of our Accounting, Business Finance, BI & Analytics, and Legal unit. You will join the Business Finance unit whose primary responsibility is all financial activities – including price and performance management, business partnering & controlling, and reporting. Our work supports the commercial side of our business, our C-level management team, and external partners. We are looking for someone who is ready to apply their theoretical knowledge and expand their skillset within actual business processes.

The job

– Take part in decision-making processes with active influence on the choices made
– Your tasks will consist of providing high quality stakeholder management, support in planning, creating tools for the business to use, and ad hoc financial analysis
– Work with different financial metrics and tools with the aim of generating financial insights for strategic decision making
– You can expect to be involved in a wide range of finance related tasks with varying complexity
– You will receive continuous feedback on your work, and we will support you in building a network within Whiteaway Group, beneficial to your professional and personal growth.

Your Profile

– Enrolment in the 3rd through 6th semester of a Bsc. in Economics and Business Administration or similar
– Flair for working with numbers and data that can support decision making
– Entrepreneurial spirit and can-do attitude
– Team player with ability to work structured and independently
– Skilled user in Excel

We like to think we provide an incredible working environment, which includes:

– An inspiring Student Network with monthly lunch dates, coffee talks including teambuilding activities for all Interns, dinners, and social gatherings
– Your personal and professional development is in focus – you will receive dedicated sparring with your manager on tasks and projects
– An innovative organization with a dynamic work environment with room for your ideas to flourish
– A social and professional learning environment with room for you to be you: No hidden rules and no dress code
– Plenty of benefits such as tasty, organic lunch, free use of our gym, discounts scheme, and much more. We can guarantee a challenging time with a fast-paced environment and a steep learning curve

Process and how to apply

We will screen and interview candidates on an ongoing basis – please, do not hesitate to apply. For further information and questions about the position, please contact Controlling & Business Partnering Manager, Peter Bech, by mail peb@whiteawaygroup.com. Please note that applications are only accepted via the Apply button on this page.

About our Group

Growth is our game. Passionate people with ambitious drive to build a successful business. Through several online shops, franchise chains and wholesalers we sell and ship appliances. It all started as an idea in the backroom of a Danish kitchen store with a fresh approach to the market and a digital mindset. Grounded in innovation and honesty, delivering frictionless customer experience. This is still what makes us tick. Today, we are the leading supplier in Scandinavia in our field. Our customers know us as Skousen, tretti and whiteaway. Although we are constantly developing our skills, our work is never done. At Whiteaway Group you will find an open-minded and energetic tribe of 280 passionate colleagues that invites you in on the journey.  Together we`re challenging status quo.