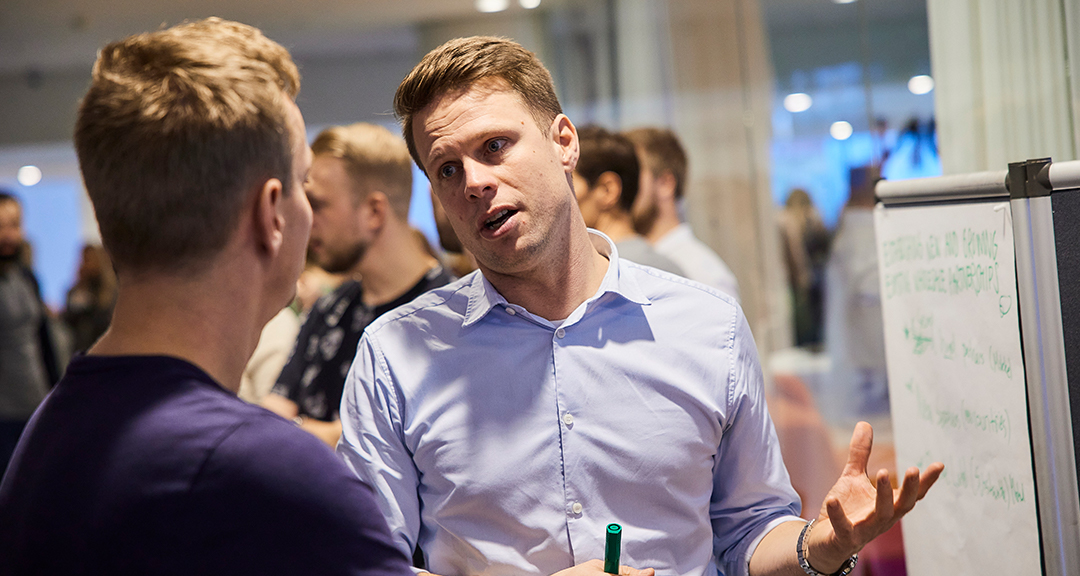 13 jan

Whiteaway Group: Marketing Student Assistant

We are looking for two Student Assistants to join our Group Marketing team. You'll make a difference and get to build your marketing toolbox from day one. You'll join our talented team and work on executing our digital content and campaigns across our many platforms. Interested?

At Whiteaway Group we are looking to continue our growth journey across the Nordics. Group Marketing plays a pivotal role in that growth. In Group Marketing we are focused on delivering consumer relevant content and strong campaigns to drive traffic to both online and Retail stores. Our ambitions are high as we continue to build our three strategic brands of Skousen, Whiteaway, and Tretti.

You'll join Group Marketing, where you'll become part of a team of Marketing Specialists and Coordinators. As a team, our primary focus is to plan and execute content and campaigns for our online and retail stores across the Nordics. We develop, plan, and execute marketing activities including Digital, TV, Print, SoMe, Newsletters, and more. You will work alongside experienced and dedicated colleagues within media, design, and marketing, which means you will have plenty of possibilities to build your toolbox within all the marketing disciplines. We always prioritise integrating and developing our new colleagues, and we will make sure to do the same for you.

The Job
Assist in execution of digital marketing activities (e.g. digital ads)
Write (in fluent Danish) and set up newsletters and content production for SoMe
Proofreading of leaflets
Assists in TVC-productions

We expect you to be able to work between 10-15 hours a week on average. As this is a Student Assistant position, we will of course be flexible in relation to your school and exams.
Your profile
You have a "can do" attitude and take on new tasks with an agile and open mindset
You are structured, pay attention to details, and work effortlessly with deadlines
You are a digital native with a flair for copywriting and content production
You are currently studying a Bachelor's degree within the field of marketing, branding, or communication – ideally you have a couple of years left before completing your education

You will join an amazing workplace, including: 
Ambitious and dedicated colleagues in an informal work environment
A dynamic and innovative company culture
An inspirational Student Network across the entire organisation
An attractive lunch scheme, fitness, and other social activities

Questions, application and start date
Please send your application as soon as possible as we will conduct interviews on an ongoing basis and use the "Apply" button.
Starting date: as soon as possible.
Do you have any questions regarding the position, please reach out to Natalie Urban Lassen, Marketing Specialist, at nal@whiteawaygroup.com.
 
About our Group 
Growth is our game. Passionate people with ambitious drive to build a successful business. Through several online shops, franchise chains and wholesalers we sell and ship appliances. It all started as an idea in the backroom of a Danish kitchen store with a fresh approach to the market and a digital mindset. Grounded in innovation and honesty, delivering frictionless customer experience. This is still what makes us tick. Today, we are the leading supplier in Scandinavia in our field. Our customers know us as Skousen, Tretti and Whiteaway. Although we are constantly developing our skills, our work is never done. At Whiteaway Group you will find an open-minded and energetic tribe of 280 passionate colleagues that invites you in on the journey. Challenging status quo.