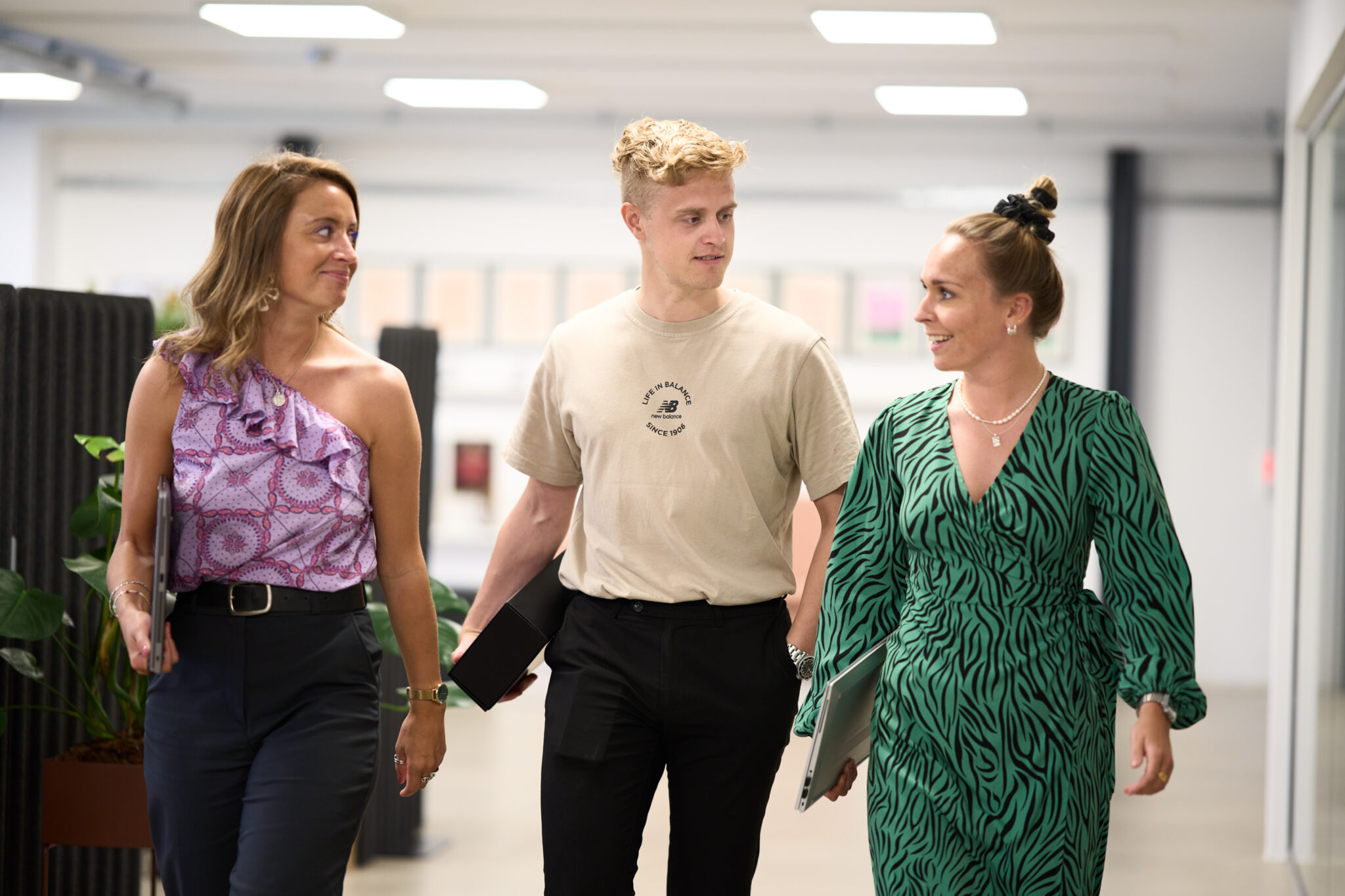 27 feb

Sinful: Legal Intern, Autumn 2023

Are you eager to learn about how the GDPR fits into an e-commerce organization selling sex toys? Do you want to help ensure security for our customers? Can you convey heavy theory in an easy-to-understand way?

Then you might be the Sinful colleague we are looking for.
As an Intern in Legal, you will be enrolled in Sinful's internship program, where you will be a part of a professional and social community with Interns from other departments. Together with the other interns, you will participate in a weekly lunch get-together, attend masterclasses and gather for social events. Throughout the internship you will have your own mentor, to ensure your continuous development.

About the position:

We are looking for an Intern for our Legal department to contribute to investigations and maintenance of documents, processes and procedures within data protection law. Our Legal department provides cross-organisational advice and you will therefore also have the opportunity to contribute to tasks within several different law areas, including e.g. Intellectual Property Law, Marketing Law and Consumer Law. You will work closely with our Legal Counsel and will help shape how we at Sinful work with GDPR.

Your main tasks:
Development and support of current workflows regarding GDPR
To assist with review and updates of processing registers, data processor agreements and control of data processors
To contribute to the preparation of risk assessments
To update and prepare policies and procedures
Ad hoc tasks within other areas

Your qualifications:
You work in a structured way and are good at having an overview
You are able to translate legal texts into facts that our other employees with will understand
You have a pragmatic approach to solving problems
You are relationship-building and have a great go-getter attitude
You may be familiar with eCommerce
You are fluent in Danish and English
We imagine that you are in the last semester of your bachelor's degree or the first semester of your master's degree on a relevant education such as cand.jur or cand.merc.jur. It is not a requirement that you have followed the data protection law course at your university, but it is an advantage. We imagine that you have a great interest in processes in relation to GDPR. The most important thing to us, is that you are proactive in your work.
We expect you to work independently and approach tasks with initiative, but also ask for help if you need it. You are curious and can enter into collaborations across departments. You will be given responsibilities and tasks of varying complexity, but you will never be alone in solving them.
We offer:
The professional: Ambition, drive and focus from everyone in the house. We all work together to become the world champion as a company and as a brand.
The fun: At Sinful, we all have more than one favorite colleague. We laugh every day, with each other and at ourselves – and we love our "3rd half" together.
The brag worthy: We are a growing Gazelle company, trying to beat our own records every year.
The obvious: You quickly get used to cheeky remarks from your friends about your place of work. Their remarks will even quicker turn to admiration when you tell them how amazing it is to work at Sinful!

Practical information:
Application deadline: Please send us your application (in Danish or English) as soon as possible, we will conduct interviews on an ongoing basis.
Apply through the button at the top of this post.
Start: August 2023.
Place of employment: Højbjerg, Aarhus.
The internship is unpaid.
If you have any questions, please contact Legal Counsel Caroline Kubicki på caroline.kubicki@sinful.com.

About Sinful:
Sinful is the largest E-Commerce business in the Northern Europe sex toy industry. We aim high and currently have successful web shops in Denmark, Sweden, Norway, Finland, France, the Netherlands, Belgium, Switzerland, Germany, Austria and the UK. We are proud recipients of the Danish Entrepreneurship Award for E-Commerce in 2017 and 2018 as well as the Danish Gazelle Award every year from 2015 to 2022.

You will gain around 200 ambitious colleagues who insist on making every working day fun and educational, and who appreciate being able to meet up outside working hours for social events. Our daily work revolves around inspiring people to love more, be more intimate and to play more. Therefore, it is important to us that you have a positive mindset and a ready smile, an open mind and a playful nature.

We encourage all qualified candidates, regardless of age, gender, ethnic background, religion or sexual orientation, to apply for the position.