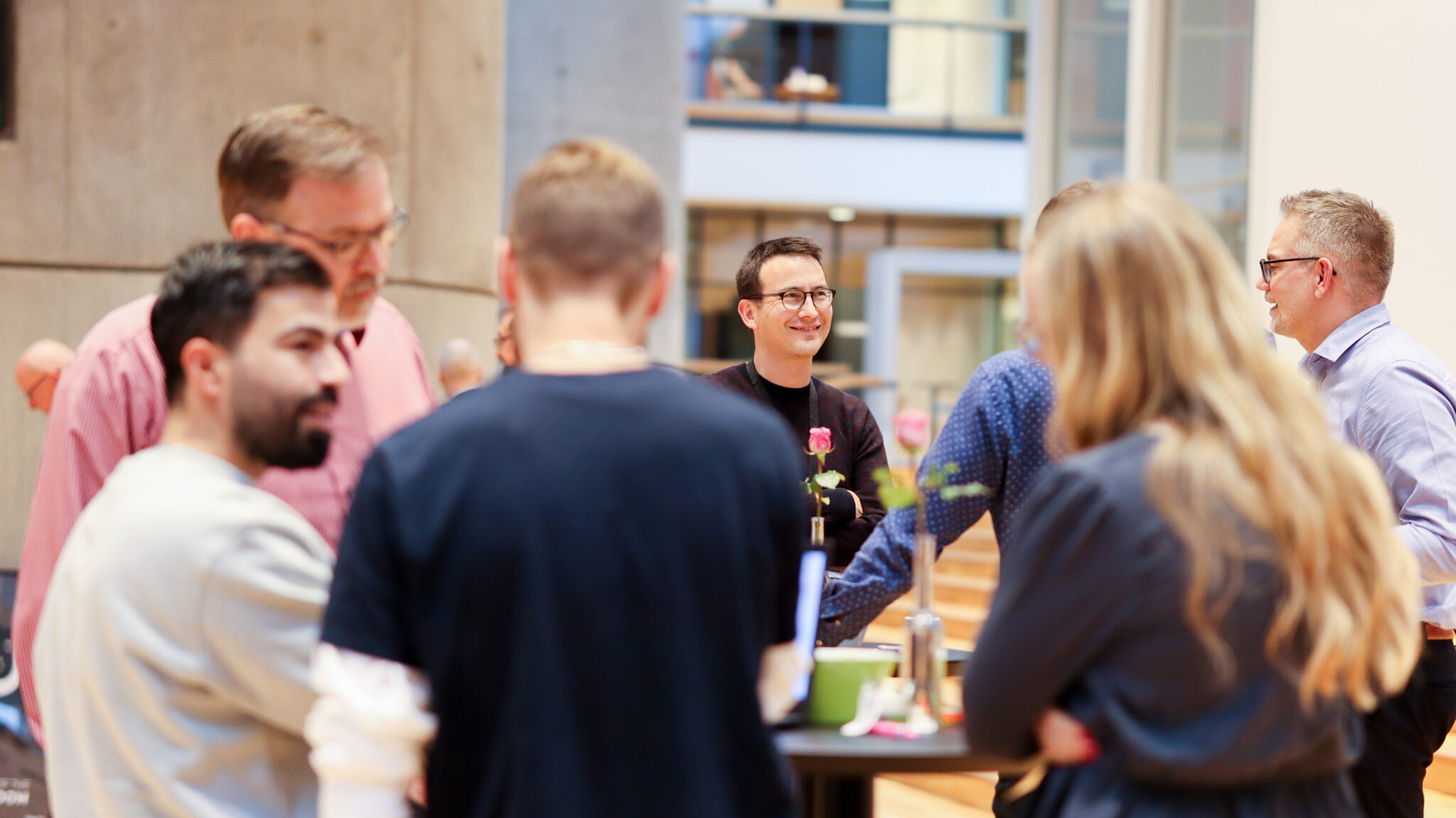 07 mar

Stibo Systems: UX research internship, Aarhus

Are you a keen researcher? Do you like to apply qualitative and quantitative methods to explore a problem? And would you like to grow your skills in working with enterprise software and explore career opportunities in tech?  

As a UX research intern you will 
Join the UX team as a junior member 
Train your research skills by shadowing an experienced researcher 
Learn how to design, conduct and synthesize user research and usability testing 
Challenge yourself and eventually get your own projects 
Strengthen your professional competencies 
Collaborate with people on all levels of a developer organization 
Get a deeper knowledge of user scenarios in data management and e-commerce platforms 
In other words: No one will expect you to brew coffee or take out the bins. We at Stibo Systems will develop a learning plan for you, so you will have a smooth start into your career. You will be a member of our UX team and get an inside to real life cases we are working on. 
The team and the work 
You get to work with passionate people. We are ambitious about our craft and motivated by collaboration for success. We have multiple professional backgrounds, and we complement each other's skills. We are self-governed and independent, but we always have each other's back. We work hard but keep room for play, and we strive to make our work environment fun and inclusive. 
The team is based in our headquarters in Aarhus, Denmark, and we would love for you to be there too. We work hybrid and remote across our office locations all over the world. Our customers are global enterprises, so you will be communicating within a wide range of cultures, languages, and industries. Therefore, native, or confident non-native English language skills is a must. Danish is a plus but not a requirement. 
Our designers and researchers work in Figma, Storybook, Airtable, FigJam, Jira and various analytic tools. You are not required to have knowledge of the platforms, but it would most certainly be a plus. So, if you have the right mindset that learning is a constant factor as a person new to the industry, we will support you in your learning journey. 
Who we are looking for 
You may have a bachelor's degree in Anthropology, Ethnography, Digital Design, Psychology, Information Studies, Cognitive Science, or similar. The main requirement is that you really, really like to dig deep and solve problems through research. 
We are searching for someone who is passionate about research methodology and who wants to learn how to apply it to the software industry. You are a strong team player; you are curious and interested in learning radically new things just for the h*ll of it. You can work in an organized and structured way, can handle complex problems, and take active responsibility for your learning.  
The internship will run for 20 weeks, starting in August/September 2023 depending on your studies. 
We offer 
We have thought about what a student needs and therefore we offer: 
A salary aligned with the Danish regulations 
Free lunch at our canteen that cooks fresh food every day 
An ungdomskort so you can make it to the headquarters. Get a first impression how that could look like 
A mentor who will guide you through your internship 
Support in writing your report and allocated time to do that, because we care about our students work-life balance 
International atmosphere: A growing global company, worldwide operating, and multicultural teams 
Well-being: A caring and inspiring environment, promoting a happy and healthy lifestyle through a wide range of facilities and activities 
We also keep it open to offer you student jobs after the internship or enter collaboration with our Stibo Accelerator for your Bachelor or Master Thesis. Don`t forget our Graduate program which we run globally through all departments at Stibo Systems.  
This is who we are 
Stibo Systems is a global company with a Nordic heritage. We help companies transform into digital leaders through market-leading multidomain master data management that delivers transparency. Through our solution, large brands connect data across their products, customers, stores, employees, suppliers, digital assets and much, much more. 
We have been around for a while but still have that scale-up feel, even with offices across the globe – from Atlanta to Tokyo. Our people are key to our success and together we continue to create a diverse, unique, and exciting work environment. 
Interested? 
We invite candidates for interviews on a continuous basis, so please apply as soon as possible. 
Check that you have all things required from the list when applying: 
CV 
Transcript of records or exam certification 

Apply through the button at the top of this page. Should you have questions about the position you are welcome to contact Signe Schou, UX Team manager, sigs@stibosystems.com 
We look forward to hearing from you.