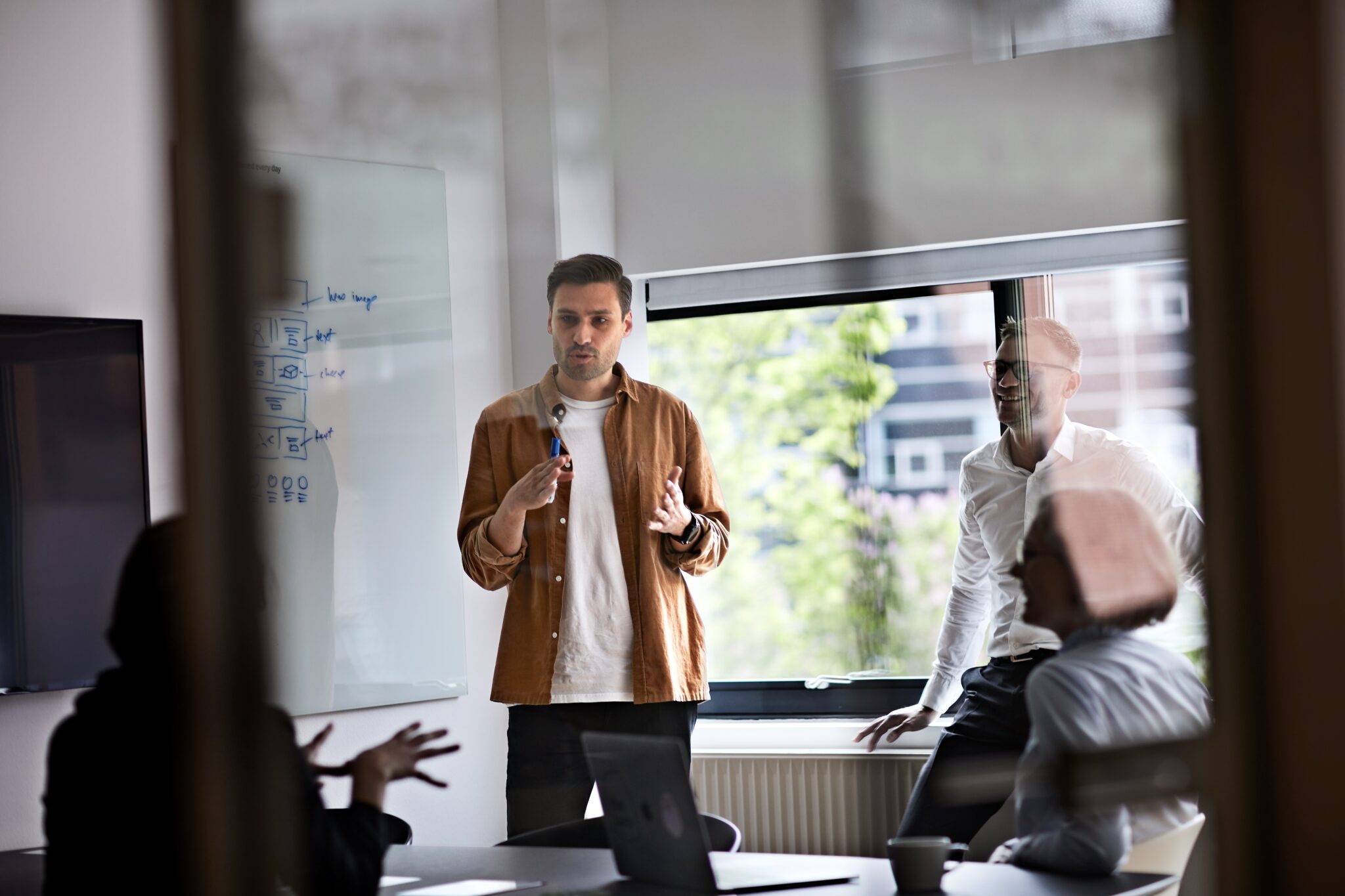 13 mar

Arla Foods: Internship in Change Management, Viby

Are you interested in understanding our commercial change processes and building on your interpersonal skillset? If so, stop googling "internship+Aarhus+change+people", grab a glass of cold milk, get comfortable and read more about this excellent internship opportunity at Arla.  

"In Commercial Art, we see Change Management as the application of a structured process and a set of tools for leading Arla's single most important asset, our colleagues, side of change, to achieve a desired outcome. This means that working with BCM will give you a broad and diverse exposure to multiple stakeholders across Arla Foods," says Lead Business Change Manager Kern Black.

About the internship

You will join our team of Business Change Management professionals who are all enabling and driving the change management agenda of our IT solutions towards our commercial stakeholders in the business. We implement IT projects all across the globe, meaning we collaborate with commercial organizations in Arla HQ and European and International markets. 

The tasks and key responsibilities of your internship will include:  
Support our BCM colleagues to ensure coordinated change efforts towards the business.
Coordinate training and communication activities.
Support stakeholder mappings across selected epics.
Perform general administrative tasks such as executing surveys and updating Power BI and ART communication.
Support other ad hoc change initiatives.
Internal BCM meetings where we focus on knowledge #sharingiscaring and optimizing our ways of working.
Who are you?
You study a relevant Bachelor's or Master's degree and you have a genuine interest in understanding human behaviour, the key drivers for change and how we create purpose and meaning in this change journey. Furthermore, you:
Have a can-do mindset and would love to help our colleagues in their change journey. 
Are fluent in English – both written and spoken.
Are skilled in Microsoft Office and have mastered using PowerPoint and Excel.
You have experience in dealing with people and building professional relations.  
What do we offer?
Arla Foods is a global company, and as an intern, you will have the opportunity to learn how Business Change Management is applied across commercial markets in Europe and MENA. You will be supported by change experts who drive the people side of change daily, thus ensuring a steep learning curve for you.
We are committed to professional development and promotion from within, and we hope our positive and collaborative culture will bring out the best in you. You will join a market leader who produces nutritious household-favourite brands in a way that makes things better for our customers, the farmers who own us, and the whole world.
Application and contact 
If you want to drive innovation and help shape the industry, then seize this exciting opportunity! Please apply as soon as possible, as we evaluate applications on a continuous basis. Apply through the button at the top of this job post.
For additional information, please contact Lead Business Change Manager, Kern Black at keabl@arlafoods.com.