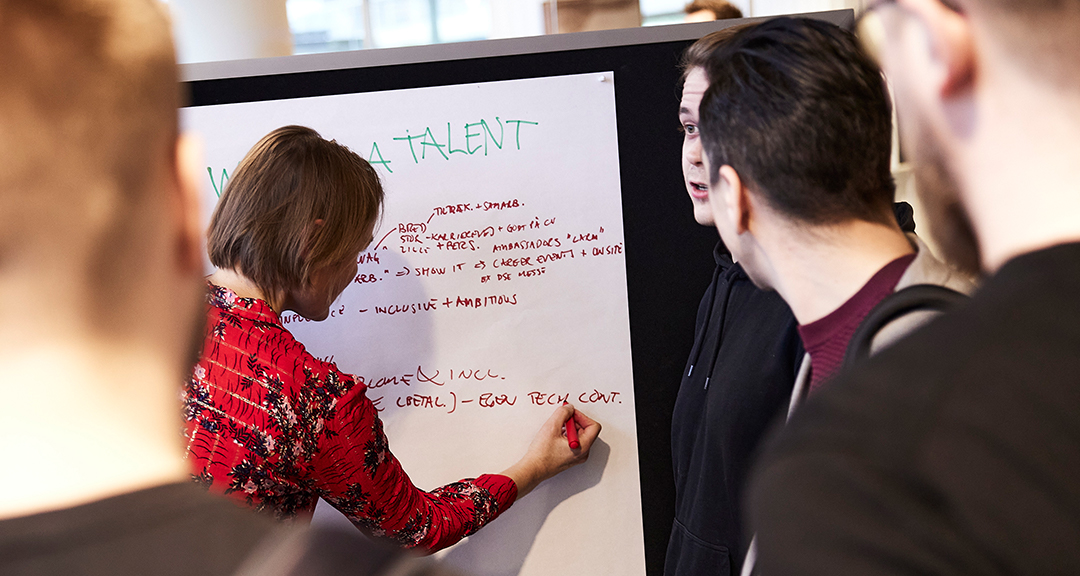 22 maj

Whiteaway Group: E-commerce Business Development Student Assistant

Do you want to work in a fast-paced environment, where you can utilise your toolbox? We're looking for a student assistant to support tasks within our E-commerce Business Development team.  We offer an exciting and educational student job, where you will get hands-on experience.  

Whiteaway Group sells and ships household appliances to customers in all of Scandinavia with an ongoing focus on great customer experiences. It all started as an idea, a fresh approach to the market and a digital mindset. This still makes us tick – we're change-makers at heart.

We're looking for someone who's ready to apply and expand their skill set within various domains of our business. Become part of a passionate Business Development team based in our E-commerce department. As a student assistant, you'll join a team responsible for making improvements across all online sites and re-thinking the way we do business. Our team's working on both smaller to large scale projects with the overall purpose of giving our customers the best possible experience.

The job
Supporting the development of our subscription service Rent by whiteaway and other related tasks
Operational tasks related to the daily running of our subscription service (order intake, customer cases, dunning etc.)
Hands-on experience with optimisation processes
Smaller research/data tasks.
We'll make sure you get a proper introduction to our organisation and your tasks, and help you settle in. You're hopefully able to work 15-20 hours a week, preferably during normal work hours (8 to 16). We're of course flexible and will always be considerate of your school schedule and exams.
Your profile
You have at least 1 year left of school and understand written as well as spoken Danish at a professional level
You're willing to take on new tasks and prepared to reach out to various stakeholders
You're a team player who are self-driven, structured, and innovative
You are an experienced MS Office user, especially Excel, and PowerPoint.
We like to think we offer quite an amazing workplace, including:
An inspiring student network for students across the organisation that includes lunch dates and coffee talks.
A social and professional learning environment with room for you to be you. We can guarantee a challenging time with a fast-paced environment as well as a steep learning curve.
Attractive settings, such as: flexible work hours, health care, lunch scheme, Friday breakfast, gym, and active staff association. We can guarantee a challenging time with a fast-paced environment as well as a steep learning curve.
Process and how to apply
We'll screen and interview candidates on an ongoing basis – so please, don't hesitate to apply. Please send us your CV, application, and make sure to attach your proof of grade. The expected start date is the 1st of July 2023 Interested in more information? Contact Head of E-commerce Business Development, Linette Andersen at lan@whiteawaygroup.com. Please note that applications are only accepted via the Apply button on the page.