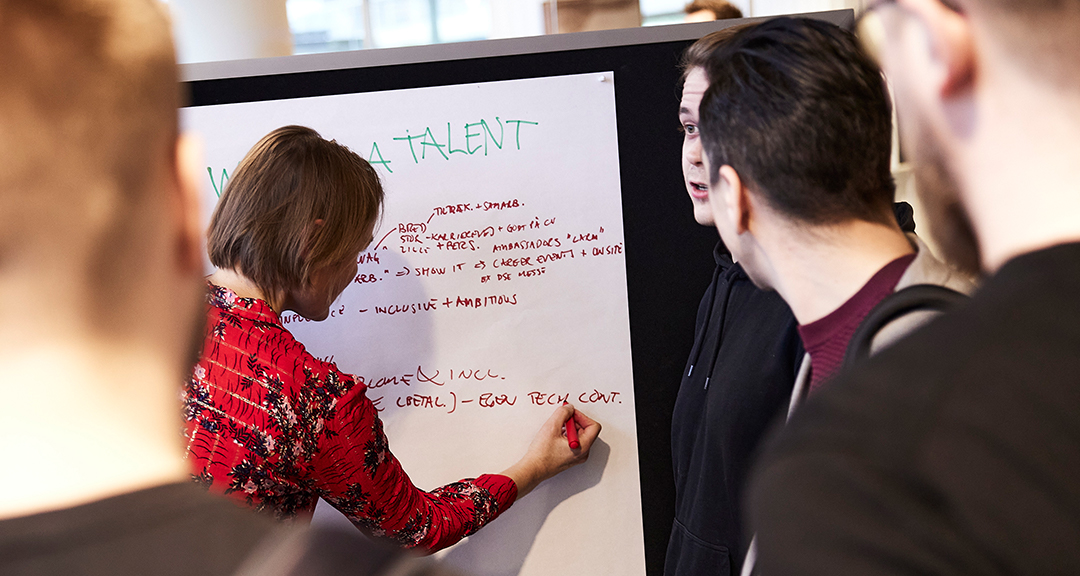 02 nov

Whiteaway Group: E-commerce & Marketing Intern

Hey you! Are you the owner of a commercial mindset? Are you by any chance creative, high driven, and eager to learn? Do you want to work with digital customer journey? Yes? Great. Apply and kickstart your career with us! 

This internship is for the spring semester of 2024.

Whiteaway Group has grown from a start-up to a successful retailer, selling and shipping household appliances to customers in all of Scandinavia. It all started as an idea, a clear customer focus, and a digital mindset. This is still who we are – we're change-makers at heart. 

We're looking for an intern who's ready to apply their theoretical knowledge and contributing to improving our digital customer journey. How exciting does that sound? You'll join the B2C Sales business unit that consists of several departments including Group Marketing and our e-commerce related departments. This means that you'll get the chance of deciding which area you'd like to try out and work with during your internship. 

When starting, we take great pride in making sure that you'll have a fun and learning experience. How? You'll be coupled with a mentor that'll be your sparring partner throughout your internship to help you settle in and develop your skills. You'll get the chance of setting your mark on the direction you wish to take.
 

Therefore, the job tasks could sound like
You can conduct market analysis and use your findings to provide relevant suggestions for optimisation,  
Contributing with designs and set up for our next campaigns,
Maybe you'd like to be responsible for your own category and conduct a keyword analysis regarding SEO,
Perhaps you're interested in looking into our performance data regarding our delivery service to find ways to improve it,
If you are a content person, you can have the chance of producing actual content to our SoMe.
The possibilities are basically endless.

We imagine that you're:
Enrolled in a relevant degree – this could be within marketing, communication or similar,
Analytical, independent, and eager to learn,
Interested in the digital customer journey – ready to apply your theoretical knowledge into the real world,
Positive, energetic, and just an all-round team-player. 

We like to think we have quite an amazing workplace, including:
When you're hired as an intern, you'll also get employed as a student assistant which includes that you're paid for your work one day a week. Additionally, Whiteaway Group offers: 
An inspiring student network with lunch dates, coffee talks, and social gatherings,
Teambuilding events and professional learning events,
A dedicated buddy/mentor that offers daily sparring on tasks and projects,
Lots of opportunities to develop professionally and to influence your own work life,
A flat, informal organisation with short decision-making processes, 
A very caring environment where you'll get great colleagues.  

Interested? Here's how to apply: 
We'll screen and interview on an ongoing basis – so don't hesitate to apply. In your application, please specify what area you imagine working with during your internship; is it within e-commerce? Digital design? Content writing? SEO? Let us know! 
Interested in more information? Contact Mille Kolding Tange at: mkt@whiteawaygroup.com. Please note that applications are only accepted via the apply button.