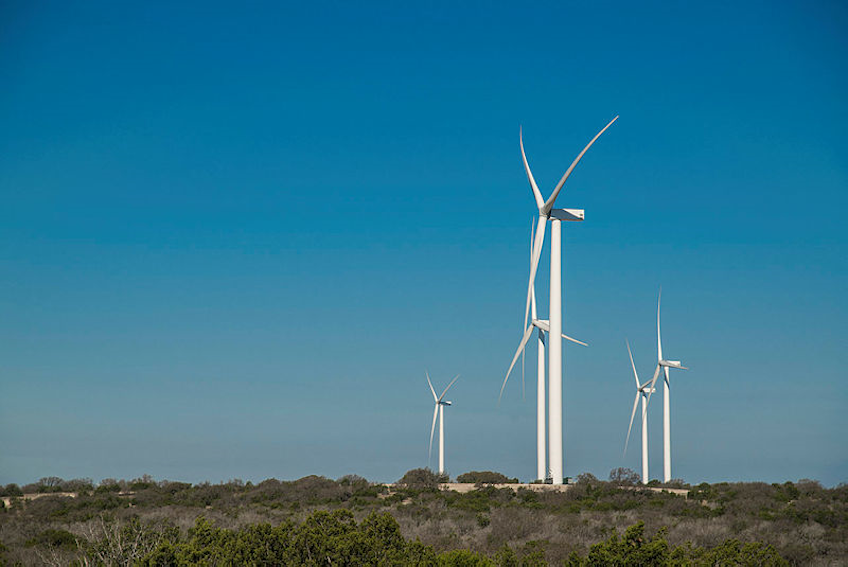 08 Oct

Siemens Gamesa: Student Worker for the Service, Procurement team in Brande

Siemens Gamesa has a vision for renewable energy: we believe in the power of nature and technology. Help us to be ready to face the energy challenges of tomorrow and make a green footprint – join the team in creating a better future for us on our planet.

We focus on hiring the best people, wherever they may be in the world. We pride ourselves on the flexibility we offer to our employees and are committed to building a workforce that can grow with the company. Siemens Gamesa is an equal opportunity employer. We celebrate diversity and are committed to creating an inclusive environment for all employees. 

In our culture of trust, we focus on empowerment, diversity and continuous learning. Valuing our people is what makes us one global team, with our colleagues' safety at the heart of our organization.    

We are looking for a self-driven Student Workers to support our strategic Procurement team.
The team is part of the global Procurement organization supporting our Service business unit and we are responsible for a significant number of global and regional Spare Part suppliers.  
By joining our team, you will be granted the opportunity to gain Procurement insight and hands on experience with daily tasks within purchasing and supplier relations management.

Siemens Gamesa makes an effort to attract the smartest students from the educational institutions in Denmark and abroad. We are always looking for talents who have the courage to ask those questions that can end up providing valuable answers and solutions to our customers and the society at large.

Being a Student Worker in Siemens Gamesa is an opportunity for you to develop your personal capabilities and build a professional and international network. It will also be an opportunity to get on with your professional development and get relevant work experience in a global technology company.

How to contribute to our vision

Your tasks will include
Supporting the strategic commodity team by preparing, analysing and reviewing relevant data for the yearly price negotiations
Managing and updating relevant documents e.g. Request for Quotation (RFQ), awarding tools, status reporting and price agreements
Updating relevant master data information in cooperation with suppliers, Supply Chain Management, the strategic commodity team and other relevant departments
Assistance in regards to Global Value Sourcing, Cross-functional teams, Supplier Innovation and Cost-and-Value Engineering
Conducting various other ad hoc tasks for the strategic commodity team

What you need to make a difference
Passion for renewable energy and a sense for the importance to lead the change. We are also looking for…
You are enrolled in a relevant higher education on a Bachelor or Master level and have passed the first semester with good results (please attach your grade transcripts and write the expected graduation date in your CV)
You are an advanced user of MS Office and have a flair for IT systems in general
You are a dedicated team player, goal oriented, self-driven and well-structured
You possess excellent communication skills and are fluent in English, both orally and in writing
In case you have acquired your skills in alternative ways your application is just as well appreciated.

In return of your commitment we offer you…
Become a part of our mission for sustainability: Clean energy for generations to come. We are a global team of diverse colleagues who share a passion for renewable energy and have a culture of trust and empowerment to make our own ideas a reality. We focus on personal and professional development to grow internally within our organization. Siemens Gamesa offers a wide variety of benefits such as flexible working hours as well as home-office possibility for many colleagues, employer-funded pension, attractive remuneration package (fixed/variable) and local benefits such as subsided lunch, employee discounts and much more

Empowering our people 
https://www.siemensgamesa.com/sustainability/employees
How do you imagine the future?
Our global team is on the front line of tackling the climate crisis, reducing carbon emissions – the greatest challenge we face. 

Other information
If you have specific questions about the position, please contact the hiring manager Jens Elle via phone +45 30 37 69 07 og email Jens.Elle@siemensgamesa.com.
For further information regarding the recruitment process, please send the recruiting team an email via nicola.munkholt.ext@siemensgamesa.com. Please mention the Job ID in the email.
Please apply in English via the apply button at the top of this page. 
We kindly draw your attention to the fact that this email may NOT be used for sending applications or CVs for evaluation.
For more information about working in Denmark, please see this link: https://www.siemensgamesa.com/explore/journal/wind-engineers-in-denmark