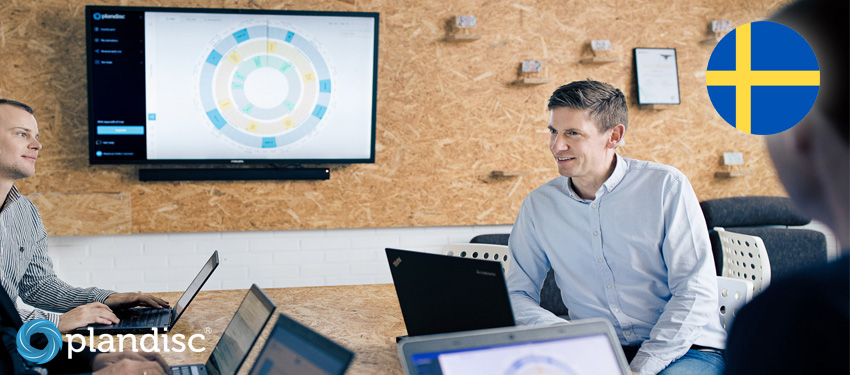 17 Dec

Plandisc: Dimmitend til marketingafdeling for det svenske marked, Aarhus

Plandisc er en hurtigvoksende softwarevirksomhed, som kun lige er startet på en spændende vækstrejse. Vi mander nu op på alle områder og er på jagt efter norsk, finsk og svensktalende kolleger.

Vil du være med til at markedsføre verdens eneste digitale årshjul i Sverige? Ja? – så er du i gang med at læse det helt rigtige stillingsopslag. 

Vi kan love dig, at hver dag bliver en fantastisk dag, hvor samarbejde og humøret altid er i fokus. Vi elsker kreative ideer og personlig udvikling, derfor ser vi også lidt anderledes på kompetencerne hos vores kommende kollegaer.

Dine Kompetencer:
Taler og skriver perfekt svensk
God kollega, som stortrives i et ungt miljø
Lærenem og lærevillig
Ivrig efter at flytte egne grænser og evner
Tør fejle for at opnå læring og for at blive bedre
Kan styre egne opgaver
Du vil hele tiden mere og være bedre
Vi har brug for dig i vores marketingafdeling. Det betyder, at du skal have interesse for arbejdsområderne nedenfor. Har du ingen kendskab eller erfaring med disse arbejdsopgaver, så bekrymrer det os ikke. Det skal vi nok lære dig. Men du skal have interessen og brænde for dem.
Udvikling af plandiscs digitale tilstedeværelse i Sverige
Udvikling og levering af svensk og/eller norsk indhold til blog, nyhedsbreve og kampagner
Udvikling af forskellige digitale marketing kanaler, herunder LinkedIn, Facebook og Google Adwords
Optimere trafik med splittests og Google Analytics. Vi elsker data.
Du kan udvikle og lancere kampagner der giver målbare resultater
Vi tilbyder dig
En super spændende stilling i en ung scaleup virksomhed med +20 dygtige og dynamiske kolleger. Vi elsker diversitet og derfor er vi ialt 8 forskellige nationaliteter på kontoret. Masser af muligheder for personlig og faglig udvikling. Fleksiblearbejdstider. Kort sagt, en fed stilling i en fremadstormende ung virksomhed.

De kedelige facts:
Start: Hurtigst mulig – så skynd dig at søge
Omfang: Fuldtid
Lokation: Brabrand, Aarhus
Har du spørgsmål, er du velkommen til at kontakte mig, da jeg bliver en af dine kommende kollegaer – Head of Marketing og co-founder Torben Stigaard på telefon 42531333 eller torben@plandisc.com.
Du kan også bare søge stillingen ved at sende din ansøgning med CV til job@plandisc.com. Vi behandler løbende indkomne ansøgninger og indkalder til samtale. Send derfor din ansøgning hurtigst muligt.