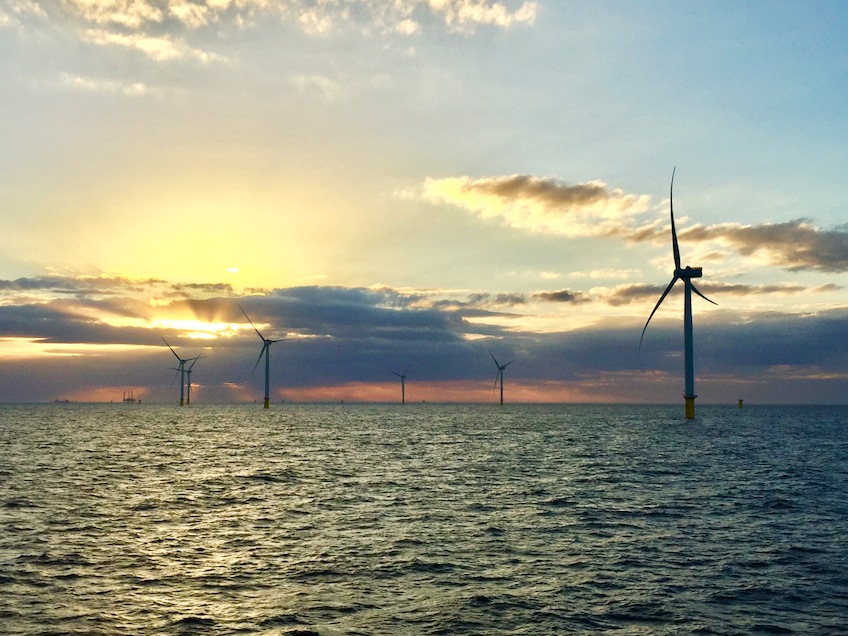 25 Jan

Siemens Gamesa: Student Worker – Offshore Corporate Affairs

It takes the brightest minds to be a technology leader. It takes imagination to create green energy for the generations to come. At Siemens Gamesa we make real what matters, join our global team.

Siemens Gamesa has a vision for renewable energy: we believe in the power of nature and technology. Help us to be ready to face the energy challenges of tomorrow and make a green footprint – join the team in creating a better future for us on our planet.

We focus on hiring the best people, wherever they may be in the world. We pride ourselves on the flexibility we offer to our employees and are committed to building a workforce that can grow with the company. Siemens Gamesa is an equal opportunity employer. We celebrate diversity and are committed to creating an inclusive environment for all employees.

In our culture of trust, we focus on empowerment, diversity and continuous learning. Valuing our people is what makes us one global team, with our colleagues' safety at the heart of our organization.

Communication plays a major role in strengthening the positive perception of Siemens Gamesa across touchpoints, both internally and externally. Whatever we do, our communications are dedicated to supporting and strengthening our people, products, partners, and brand.

We are looking for a student worker to join the Corporate Affairs team to support the dedicated Offshore Communications team in creating relevant content and messaging across the majority of our topics. Corporate Affairs is responsible for all aspects of global communications: internal, external, public affairs, sustainability and much more. Our team consists of communication specialists within each of our three business units, corporate functions, and regional business partners worldwide.

How to contribute to our vision

Besides being an active part of the team, in this role you will be involved in a variety of communication projects, primarily focused on supporting the Siemens Gamesa Offshore Business Unit. They will include copy writing of internal stories, creation and deployment of internal topic-promotion material, development of external communication materials for numerous social media channels, planning and execution of virtual events, as well as ad hoc and administrative tasks.

What you need to make a difference

A passion for renewable energy and a sense for the importance to lead the change. We are looking for someone currently enrolled in studies within the communications field at a university or similar educational institution. You have a strong understanding of target audiences and how to approach them best, excellent stakeholder management skills, and a well-developed ability to communicate clearly and precisely. In addition, you understand various communications channels and apply them accordingly. You independently take the initiative to ask and clarify questions, and provide sound, timely solutions. You are proficient in English, both orally and in writing.

In return of your commitment we offer you…

Become a part of our mission: providing clean energy for generations to come. We are a global team of diverse colleagues who share a passion for renewable energy and have a culture of trust and empowerment to make our own ideas a reality. We focus on personal and professional development to grow internally within our organization. Siemens Gamesa offers a wide variety of benefits such as flexible working hours as well as home-office possibility for many colleagues, employer-funded pension, attractive remuneration package (fixed/variable) and local benefits such as subsided lunch, employee discounts and much more.

How do you imagine the future?
Our global team is on the front line of tackling the climate crisis, reducing carbon emissions – the greatest challenge we face.
Other information
If you have specific questions about the position, please contact the hiring manager David Lenti via phone +45 3037 4461.
For further information regarding the recruitment process, please send the recruiting team an email via daniel.tang.ext@siemensgamesa.com. Please mention the Job ID in the email.
Please apply in English via the apply button at the top of this page.
We kindly draw your attention to the fact that this email may NOT be used for sending applications or CVs for evaluation.
For more information about working in Denmark, please see this link.
Siemens Gamesa Renewable Energy is a global organisation and it recognizes that its employees represent a large variety of cultures, ethnicities, beliefs and languages. This wealth of diversity is what makes  Siemens Gamesa Renewable Energy more innovative, creative, sensitive and committed to society. Our diversity is what makes us who we are, and we are immensely proud of that. 
Siemens Gamesa Renewable Energy believes that we all have the right to be treated with dignity and respect in the workplace regardless of our race, nationality, ethnicity, religion, beliefs, sex, sexual orientation, gender, circumstances of pregnancy or parental leave, age, disability or marital status.
We seek to promote respect for the law, equality and inclusion for our employees in order to ensure that there is no discrimination by reason of race, gender, marital status, ideology, political opinions, nationality, religion or any other personal, physical or social condition.
Siemens Gamesa Renewable Energy offers a truly flexible and inspiring place to work, with a global presence and a commitment to providing a working environment in which every employee can develop their potential and maximize their contribution.