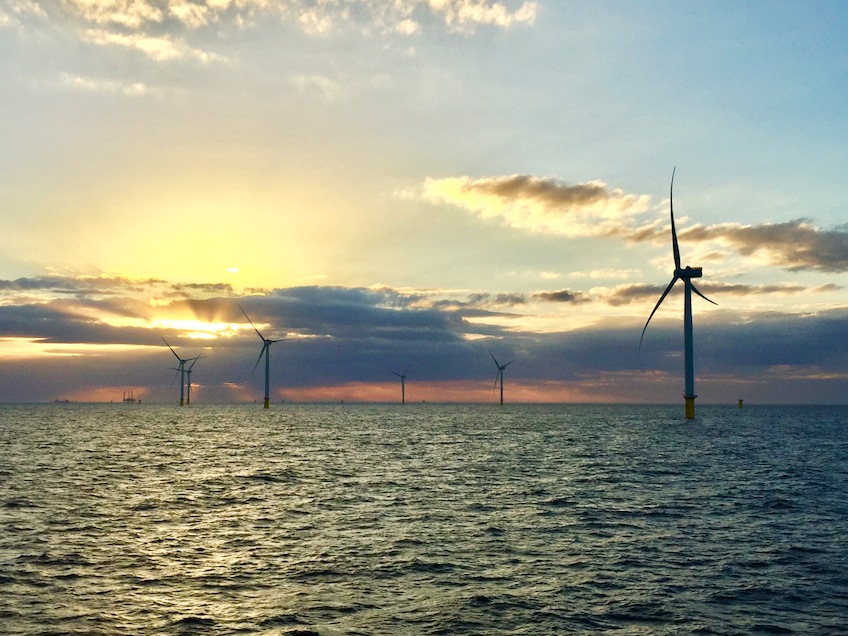 02 Feb

Siemens Gamesa: Student worker – Supply management

It takes the brightest minds to be a technology leader. It takes imagination to create green energy for the generations to come. At Siemens Gamesa we make real what matters, join our global team.

Siemens Gamesa has a vision for renewable energy: we believe in the power of nature and technology. Help us to be ready to face the energy challenges of tomorrow and make a green footprint – join the team in creating a better future for us on our planet.

We focus on hiring the best people, wherever they may be in the world. We pride ourselves on the flexibility we offer to our employees and are committed to building a workforce that can grow with the company. Siemens Gamesa is an equal opportunity employer. We celebrate diversity and are committed to creating an inclusive environment for all employees.

In our culture of trust, we focus on empowerment, diversity and continuous learning. Valuing our people is what makes us one global team, with our colleagues' safety at the heart of our organization.

How to contribute to our vision

We are looking for two student workers who will assist in our supply management team. You will be offered many exciting learning opportunities and interesting insights into the business of a globally leading technology enterprise and working across borders.

What you need to make a difference

Passion for renewable energy and a sense for the importance to lead the change. We are looking for a student who is studying either at the bachelor or master's level, in an area that is related to supply chain management or IT but we are open to other relevant fields of study.

We are also looking for a candidate that substantial knowledge related to Microsoft office, and Excel especially. You should also be comfortable working with PowerBI and have general IT flair. Working individually and within teams is also an essential part of the role. We prefer if you have at least 1 year left of your programme.

The ideal candidate thrives in a global and diverse environment and must be able to bridge differences of all kinds. Especially following the covid-19 pandemic, it is important to be able to communicate and connect with people on-line. Proficiency in English, both written and spoken, is essential.

In return of your commitment, we offer you…

Become a part of our mission for sustainability: Clean energy for generations to come. We are a global team of diverse colleagues who share a passion for renewable energy and have a culture of trust and empowerment to make our own ideas a reality. We focus on personal and professional development to grow internally within our organization. Siemens Gamesa offers a wide variety of benefits such as flexible working hours as well as home-office possibility for many colleagues, employer-funded pension, attractive remuneration package (fixed/variable) and local benefits such as subsided lunch, employee discounts and much more

How do you imagine the future?
Our global team is on the front line of tackling the climate crisis, reducing carbon emissions – the greatest challenge we face.
Other information
If you have specific questions about the position, please contact the hiring manager Birgitte Sørensen via phone or email: +453037 3732 or Birgitte.Soerensen@siemensgamesa.com
For further information regarding the recruitment process, please send the primary recruiter an email on havard.langan.ext@siemensgamesa.com. Please mention the Job ID in the email.
Please apply in English via the apply button at the top of this page.
We kindly draw your attention to the fact that this email may NOT be used for sending applications or CVs for evaluation.
For more information about working in Denmark, please see this link. 
Siemens Gamesa Renewable Energy is a global organisation and it recognizes that its employees represent a large variety of cultures, ethnicities, beliefs and languages. This wealth of diversity is what makes  Siemens Gamesa Renewable Energy more innovative, creative, sensitive and committed to society. Our diversity is what makes us who we are, and we are immensely proud of that. 
Siemens Gamesa Renewable Energy believes that we all have the right to be treated with dignity and respect in the workplace regardless of our race, nationality, ethnicity, religion, beliefs, sex, sexual orientation, gender, circumstances of pregnancy or parental leave, age, disability or marital status.
We seek to promote respect for the law, equality and inclusion for our employees in order to ensure that there is no discrimination by reason of race, gender, marital status, ideology, political opinions, nationality, religion or any other personal, physical or social condition.
Siemens Gamesa Renewable Energy offers a truly flexible and inspiring place to work, with a global presence and a commitment to providing a working environment in which every employee can develop their potential and maximize their contribution.