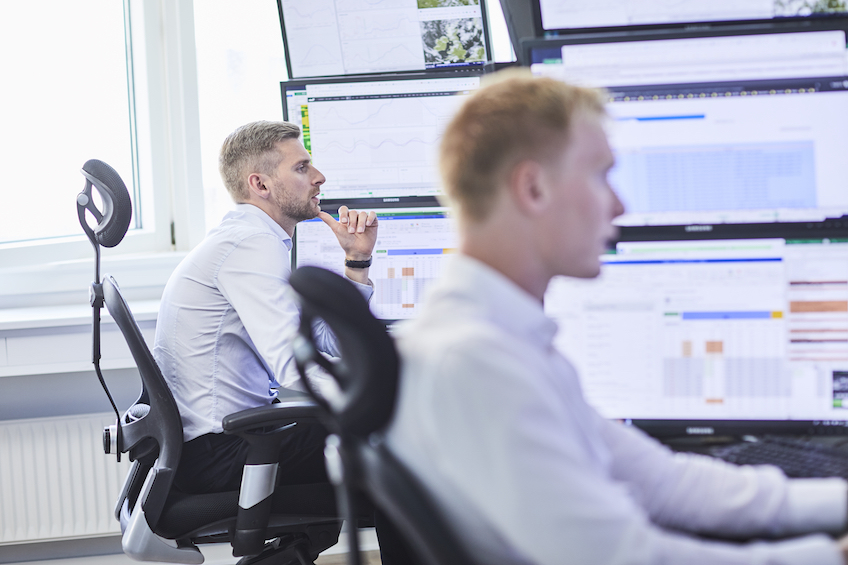 09 Feb

MFT Energy: Student Risk Analyst

We are looking for a Student Risk Analyst, who is eager to learn the specifics of our markets and take part in the further development of our high performing Risk team. If you have a natural focus on details and are meticulous in your work, this is a unique opportunity for you. You will be part of the Risk team, working in a market-driven environment. The objective of the Risk team is to encourage and ensure responsible risk taking and to mitigate trading loss. If this sounds interesting, you now can take part in our tremendous growth journey and kickstart your career as Student Risk Analyst.

Working for MFT

MFT Energy is the new star of the energy market. You will be part of a young and vibrant working environment in the heart of Aarhus, where you can get a hands-on feel on a variety of tasks in a fast-growing company. MFT Energy is a transparent and flat organisation with entrepreneurship at the heart. Our mission is to empower entrepreneurs to become the best – our belief is that this is done via a fair organizational structure, with the right people and based on the right values.

We offer:
a student position (15-20 hours per week) in our Risk team
flexible working hours
the possibility to work from home. Why? Because we realized several advantages from the last 11 months with COVID-19.
an office in the heart of Aarhus
professional and committed colleagues with high ambitions
great opportunities for personal development
Responsibilities:
Help to ensure continuous development, implementation, and maintenance of Risk Management tasks
Help to ensure continuous surveillant on risk
Offer best practice on development of mandates
Support the team on projects and tasks
Help to ensure and maintain good relations to stakeholders
Help to maintain data structure – verified data in one place
Ad hoc tasks
Your qualifications: 
You are studying a relevant master's degree within Finance, Economics, Mathematics or similar.
You have great IT skills, SQL and PowerBI in particular
You have strong analytical and mathematical skills
You are fluent in English, both spoken and written
Your personal skills:
You are structured and analytical, and you take this approach to your job. A methodical approach is important, as our analyses are used for important decision-making.
You can collaborate with colleagues and stakeholders across the organisation.
You are innovative and can think out of the box.
Next steps:
Please submit your application with a cover letter, CV, and diploma no later than 8 March 2021 to job@mft-energy.com.. For more information, you are welcome to contact Lars Kristensen (lk@mft-energy.com). We will be screening candidates on an ongoing basis.