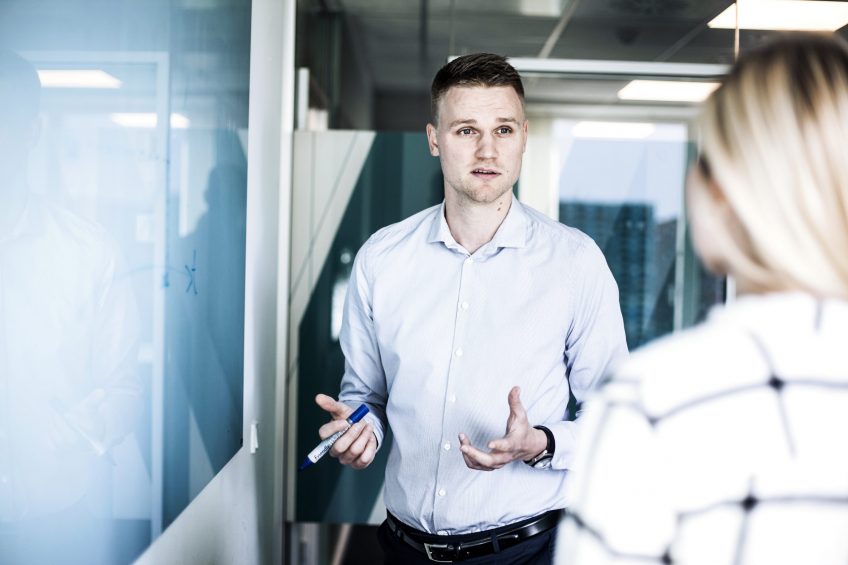 18 Feb

Salling Group: Intern Bilka / BR Strategy & Optimization

Do you want to contribute to strategic development through business-critical projects? Are you analytically strong and exceptional at stakeholder management? Then we have the perfect internship for you.

In our Strategy & Optimization team, we run strategic projects with both commercial and operational focus across the entire Bilka / BR business. You will be part of an ambitious team, where our primary task is project management and management support within strategy, business development and optimization. You get really close to the big decisions and will help make a difference for our business, every day.

As an intern in Bilka / BR Strategy & Optimization, you will work with 2-3 of our strategically important and yet secret projects. You can look forward to having the primary responsibility for one of the projects, of course with sparring and support from your colleagues.

Specific tasks that can be mentioned
Project management of strategic project, including reporting, stakeholder updates, etc.
Support for responsible project manager on 1-2 other projects, including data processing, analysis work, etc.
We give you a unique opportunity to work strategically with some of Denmark's strongest store chains, and you will be involved in launching some new, exciting initiatives that will be of great importance for the development of our business. We guarantee you a steep learning curve, and you will naturally be exposed to many different parts of our business, and will therefore have a very large interface throughout the organization.
We imagine you are
Analytically strong
Exceptional for stakeholder management
Skilled at communication
Outgoing and with a good dose of drive
Good at having a lot on your plate
Most importantly, however, you are open-minded and ready to invest in an educational and evolving internship.
This is a full-time internship in the autumn semester of 2021, of course with the flexibility to complete your exam paper. The workplace is Salling Group's head office on Rosbjergvej in Brabrand (bus route 12 goes right to the door).
Questions
If you have questions about the internship, you are welcome to contact Hiring Manager Kathrine Kold Deleuran on tel. 30248734.
Is that you we should hire?
Send your CV and application as soon as possible and no later than 15 March 2021. We process the applications on an ongoing basis and fill the positions when we have found the right candidates.
Bilka is Denmark's only hypermarket chain with 19 stores spread across the country and more than 9,800 employees. BR is one of Denmark's best known toy chains, and is organized under Bilka. Bilka / BR is part of Salling Group, which is Denmark's largest retailer with more than 1,400 stores in three countries. We are driven by improving our customers' daily lives by purposefully securing the best products at the best prices in our chains. An internship at Salling Group is an invaluable opportunity to test your theoretical foundation in the solution of practical tasks, where you contribute to choices that have a great influence all the way out in the organization.