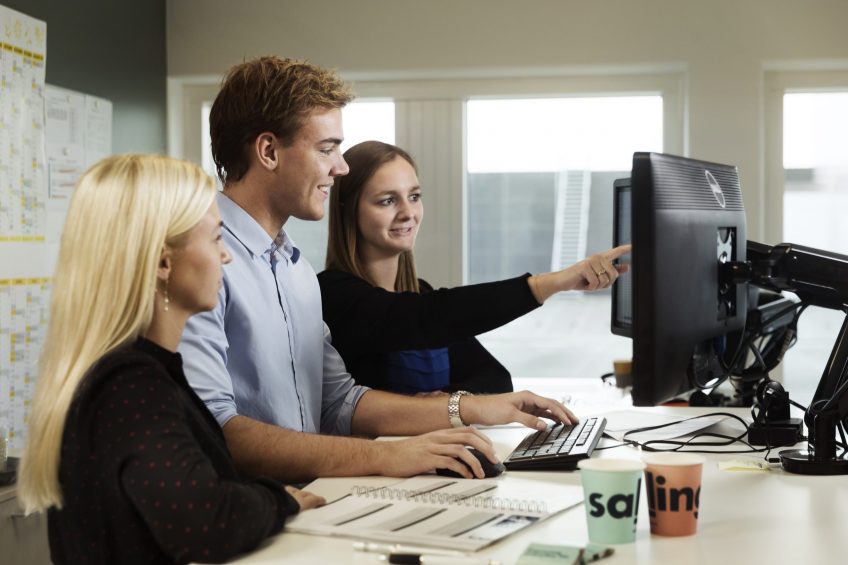 18 Feb

Salling Group: Intern Commercial Groceries

Are you looking for an exciting and challenging internship for your next term? Can you see yourself as part of the buying team with Denmark's largest retailer? Would you like the opportunity to place yourself in the pipeline for upcoming vacancies after your internship?

If this sounds like the right opportunity for you, Salling Group is now looking for talented interns for, among other things; Purchasing and Marketing.

We strive to hire our interns into the company in either full time positions or as student assistants after the internship is finalised.

You will be part of a dynamic team in Groceries (Frozen, Coffee/the, Snacking and basis goods such as baking and cooking etc.). We are looking for 3 interns, who want to work with their own projects and at the same time be a part of a dynamic purchasing department. Seize the day and become a part of the largest retail group – a large and exciting business in constant evolution. 

During the internship you will be working on projects and tasks, such as:
Examination of special trends within certain categories 
Analyze consumer situations
Product development
Space management 
Price setting 
Competitor analysis
How will you benefit?
As an intern, you will get behind the scenes with us, right between customers, department stores and suppliers. You will be part of a strong team working at a high pace in a dynamic everyday life – each day is different, and every day offers new challenges.
Through the internship, you will gain insight into the complexity of the tasks to be solved in a professional retail organization, as well as a unique opportunity to build a strong, professional network to benefit your future career.
You are
Looking for an internship for the fall term of 2021 (Duration 5-6 months, start-up Aug./Sep.)
Undergoing education in either the university, the business academy, the vocational college or similar
Very analytical and are interested in consumer trends and behaviour
Outgoing, curious, proactive, full of initiative and have an interest in food and cooking
Used to working comfortably in the Office-package, and have flair for numbers and Excel
Strong in writing and speaking English and Danish
Questions?
If you have questions about the internship, you are welcome to contact Sr. Category Manager Rikke Lynggaard +45 24794375 for further information.
Are you the perfect match?
Send us your resume and cover letter as soon as possible and no later than 15th March 2021. We will be processing applications upon reception and filling the vacancies when the right matches have been found.
Salling Group is Denmark's largest retailer with more than 1.400 stores in three countries. In Salling Group we are driven to improve the everyday of our customers by focusing on providing the best products at the best prices in our formats. An internship with Salling Group is an invaluable opportunity to test your theoretical foundation in solving practical tasks where your choices have immense impact all through the organization.