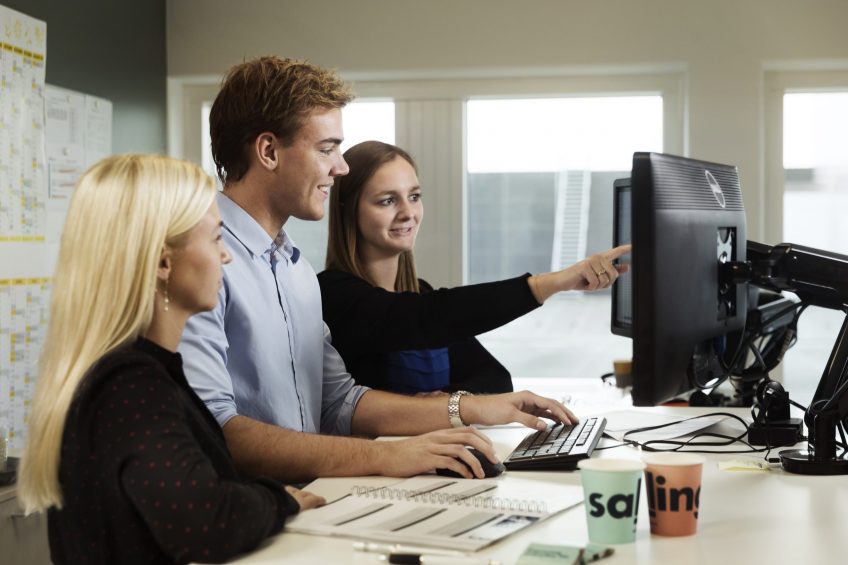 18 Feb

Salling Group: Intern Digital SEO & Content

Intern for SEO & Content team – 2021 Autumn semester

Do you want to be one of the few who can work seriously with SEO?

Become part of the SEO & Content Team in Salling Group! We work professionally and strategically with SEO (Search Engine Optimization) in the quest to make Salling Group's webshops visible on Google. Although most people know and use Google, very few people know what is behind it and how to get to the top. You can become one of the few by starting your journey with us:

What do we offer you?

You will be part of a team of six SEO & Content colleagues, where you will have your own tasks. We provide you with the necessary SEO professional training and instruction along the way as well as ongoing feedback and dialogue.
You learn a lot about SEO & Content
You get hands-on on SEO tasks and get useful hands-on experience
You will be part of a young and ambitious environment of digital experts.
What are you going to work on?
In the SEO & Content team, we sit in Salling Group's internal, digital marketing agency, called the Center of Excellence.
Our main task is to provide sustainable SEO and awesome content for some of the most well-known webshops in Denmark; Bilka, føtex, BR and wupti. Your tasks will include:
Develop SEO friendly content for websites
Keyword optimization of subpages
Setting up images / video and content universes
Text composition, setup and text optimization
Other content-related work.
Who are you?
We imagine that you:
Are interested in digital content
Are good at writing so that potential customers likes your text.
Being motivated by results
Have a big appetite for working with SEO & content in practice – maybe you see it as a future career path?
You apply for a full-time internship in connection with your studies starting August / September. Your specific education is less important, maybe you are studying marketing or communication.
On a personal level, you are quick to learn and you perform your tasks safely and structured. You thrive just as well in working with others as when you work independently. You can write and speak Danish and English professionally. 
Do you want to know more?
Expected start-up is around August / September 2021 and approx. 4-6 months ahead, by appointment. This is a full-time internship – but there is, of course, flexibility to complete your exam paper. The workplace is Salling Group's head office on Rosbjergvej in Brabrand.
If you have any questions, you can contact SEO & Content Manager, Joachim Ingemann Hansen at joachim.ingemann.hansen@sallinggroup.com.
Are you our next intern?
Then send us your application with CV via the link on this page before 15.03.2021. Please note we do not accept applications by email.