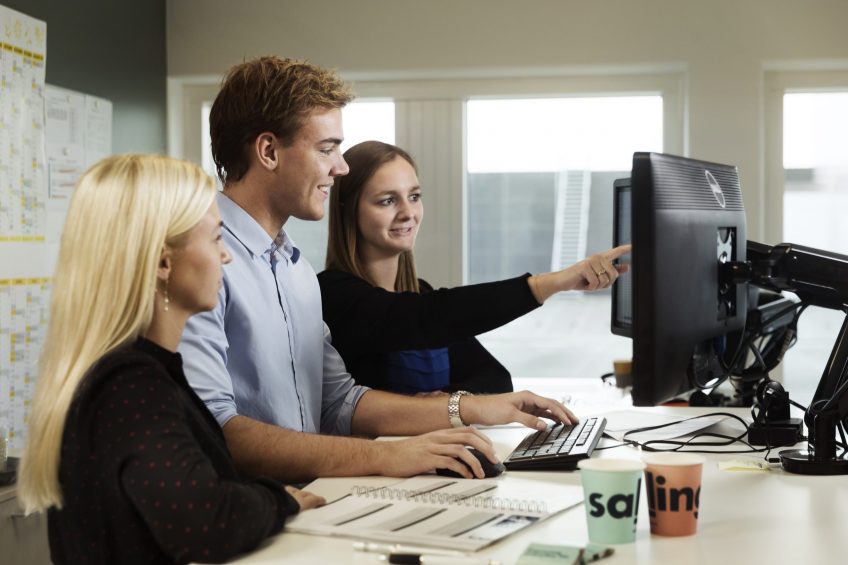 18 Feb

Salling Group: Intern position in Digital/E-Commerce

Do you want to work in the largest retail organization in Denmark, drive strategic development and be part of a fast-paced online journey? 

We are looking for a business-minded intern for our Digital/E-commerce function. Our focus is on executing strategic projects to solve complex problems and ensuring sustainable and practical solutions to Salling Group's business challenges. This is a great opportunity for any top student across business educations with an interest in strategy, e-commerce or product management – as we have a proven track record of hiring former interns. 

You will be part of a small dedicated team with a wide reach across the business unit and the company. As an intern, you will be a full member of our team and projects, as we aim to give you the full experience of how it is to work as a Project Manager in Digital/E-commerce. You can look forward to contributing to the group's ambitious initiatives within Digital and E-commerce such as our Home Delivery initiative and providing management support. 

You will be exposed to a variety of tasks e.g.
Conducting data-driven analyses and other decision support 
Solving problems in a structured and analytical manner 
Communicating insights and results to senior decision-makers 
Developing sustainable and practical solutions to our business challenges 
We are offering a unique opportunity for personal and professional development, and we guarantee a very steep learning curve through e.g.
A onboarding program with courses, store visits, and casework to give you the best possible start
Structured individual project assessment and continuous feedback
Opportunity to present for and learn from Senior Management 
You have a proven track record, as well as…
Excellent academic performance (CRM, Cand.merc, Cand.oecon or similar) 
Strategic mindset and an ability to convert complex problems into pragmatic and practical solutions
Excellent communication and interpersonal skills
Ability to work across functions and disciplines
Strong independent drive and willingness to learn 
The internship will run from Start of August or September 2021 to End of December 2021. The internship is a full-time position (flexibility is possible if needed due to study program requirements) and is based at our headquarter in Aarslev, Aarhus. Be aware, that you must be a university student to apply for the position.
Application and questions about the position
Application deadline March 15, 2021. When applying, please send your motivational letter, resume/CV and grades (both bachelor and master) to us. For additional information, please contact Sebastian Nikolaisen at +45 23430661 or sebastian.soendergaard.nikolaisen@sallinggroup.com