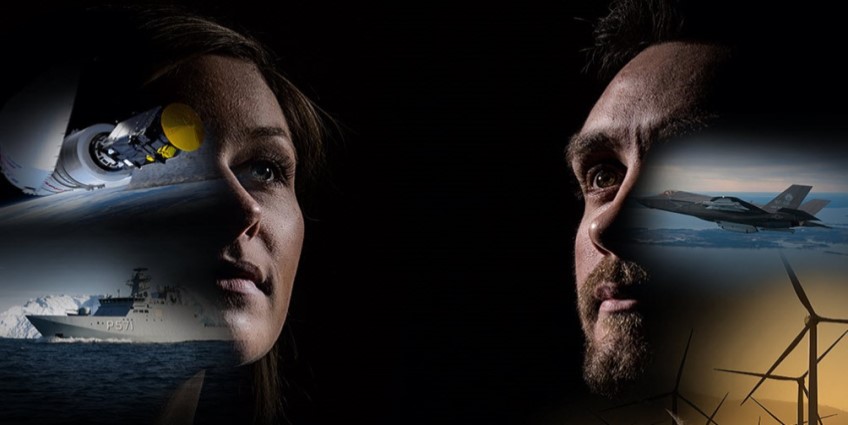 03 May

Terma: Intern for HR Business Partnering team, Lystrup

Do you want to kickstart your HR career in an international high-tech company, operating within highly specialized areas like aerospace, the defense industry, security and space?
Right now Terma offers a unique internship opportunity for students dedicated to HR. So, if you are eager to start a career within HR after graduating or just curios to learn more about this field, this is a great way to get some practical HR Business Partnering insight and pre-experience.

Terma is currently facing an exciting future with a considerable growth and demanding changes. Terma is looking for a highly qualified, bright and passionate Intern to become part of this journey as a new member of our HR organization headquartered in Lystrup.

Terma

Terma is a global leading developer of advanced products within mission critical systems as radar systems for surveillance of airports and harbor- and coast areas, self-protection systems for helicopters, transportation- and fighter aircrafts and a leading supplier of advanced and unique aero structures for the civil market and the defense industry worldwide, as well as key supplier for numerous international space missions.
Terma is headquartered in Aarhus, Denmark. Internationally, Terma has subsidiaries and operations in The Netherlands, Germany, United Kingdom, United Arab Emirates, India, Singapore and the U.S.

The internship

We are looking for a bright, passionate and committed Intern who can contribute with new perspectives on areas across the entire people pipeline and assist with day-to-day supporting HRBP tasks. You will be working across our business areas in close collaboration with the HRBP responsible for the respective area.

Your primary tasks will be
Be an active and supporting part of diverse HR Partnering tasks in relation to organizational transition in close collaboration with the responsible HRBP. You will be involved and get a steep learning curve in the area of organizational design, organizational development, leadership, change management and communication
Be an active and supporting part on different HRBP tasks related to recruitment, management team development activities, team development, possible assessments and other org. development activities and projects
Support the HRBPs on diverse analytical aspects – e.g., dashboard presentations, securing updates of monthly HR tools and KPIs etc.
Various data and reports for internal stakeholders and HRBPs
Support for HRBP Manufacturing related to AMU, IKUF, etc.
Support for various HR yearly cycle activities, e.g. the People Review process and similar
Challenging our current processes and reporting to enable even better performance
Your professional qualifications
This internship is aimed at Master students, but we are open to candidates from different Master programs, as long as you are a bright fast learner and have a passion for working professionally with HR. However, we do require the following:
You are fluent in written and spoken English
You have an analytical mindset and are able to convert numbers into meaningful materials that are easy to understand
You master Excel and PowerPoint and possess really good presentations skills
Your personal qualifications
The key point to success as an Intern is to show commitment, work with passion both in groups and independently, be outgoing, curious, as well as taking initiative. In addition to this you are:
Highly organized, structured and do not mind routine tasks
Able to produce quality work with attention to detail
Capable of delivering effective results and to meet tight deadlines and targets
A team player with a positive can-do attitude
A self-starter with the ability to work with different tasks simultaneously
What can Terma offer?
We offer an internship position in an international high-tech company with an exciting future and considerable growth. You will experience a variety of tasks, and the opportunity to test your theoretical skills in practice. This is a great way to kickstart your career and get real value-adding experience from an ambitious HR setup in a professional organization on your CV.
Further information
For further information about this exciting Intern position, please contact Director, HR Business Partnering DK Maiken Juhl Dalsgaard via phone: +45 3058 9119.
We look forward to receiving your application, CV and grades as soon as possible. To ensure that your application will reach us and is properly processed, we only receive applications via www.terma.com.
Applications will be processed continuously.