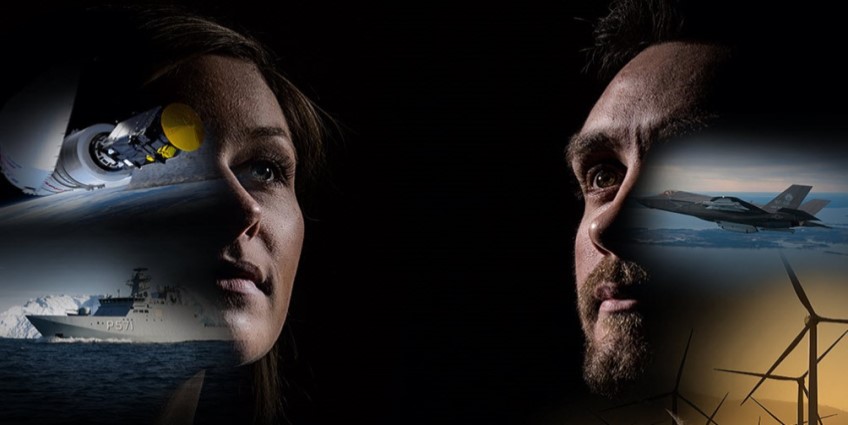 11 Jun

Terma: Purchaser, Supply Chain & Quality Management, Grenaa

Are you a highly motivated and result oriented Purchaser with the ambition of working in a high-tech and innovative company? Do you strive to become best in class and challenge status quo in Procurement, Sourcing and Supply Chain Management?

The Challenge

Terma is a company on a growth mission, where globalization and continuous improvements are key to secure our path to success. For this journey, Supply Chain & Quality Management (SCQM) is looking for a driven and curious person to help us achieve just that.

With reference to the Procurement Manager, you are offered a unique possibility to join our team on the journey towards Procurement Excellence. You will be part of an exciting journey with amble opportunity to put your own mark on Terma's future, our SCQM organization and your own daily responsibilities.

Main responsibility

You will be responsible for your own product groups and manage procurement excellence in SCQM to secure undisrupted and optimal flow to the production. You will be expected to deliver against procurement KPI's in a performance driven environment
Ensure procurement exellence in responsible product groups with your colleagues globally across the company
Orderhandling from PO placement to final delivery
Securing inputs for customer proposals
Coordinating flow of goods in close corporation with main stakeholders
Securing correct downflow of both technical and commercial requirements
Responsible for supplier contact on quality issues
Identify and manage operational opportunities and risks
Monitor KPI development making sure SCQM is on target
Your professional qualifications
Relevant educational background with a degree in Supply Chain Management, Logistics, Procurement or Engineering
1-3 years of work experience within procurement, but a new graduate with the relevant educational background and personal drive will also be considered
Excellent understanding of business processes and logistical tasks
Knowledge from a production / technology company is an advantage
Fluent in English is a requirement
Strong communicator towards both internal and external stakeholders
Strong skills in Microsoft Office package
Your personal qualifications
An independent and outgoing personality with a positive and competitive mindset
International mindset, experience from studies or working abroad is an advantage
Analytical with a high drive and natural curiosity, and yet with a holistic mindset
Deliver results both as a team player as well as when working individually with your own tasks
You have a flair for value adding collaboration with suppliers, business partners and key stakeholders
You are keen on data and numbers and think ahead
You have strong communication skills, a skilled relationship builder and can navigate in complex stakeholder landscape
What can Terma offer?
In Terma it is your skills, commitment and ambitions that help us fulfil our mission of delivering technologies to keep people safe. We offer a job with great opportunities for the right, talented candidate with a challenging position in an international high-tech company. You will be part of a company with an exciting future and considerable growth. You will receive a thorough introduction and training in our systems and processes, and we are focused on teaching you the needed skills. Our culture is informal and direct supported with genuine leadership and can-do attitude.
Further information
For further information about this exciting position please contact Manager, Procurement, Jacob Rix Nielsen, +4542717513.
We look forward to receiving your application and CV as soon as possible via this link.
Applications will be processed continuously.
The high-tech and innovative Terma Group develops products and systems for defense, non-defense and security applications, including command and control systems, radar systems, self-protection systems for aircraft and vessels, space technology, and aerostructures for the aircraft industry.
Terma A/S is headquartered at Aarhus, Denmark. Internationally, Terma has subsidiaries and operations in The Netherlands, Belgium, Germany, United Kingdom, United Arab Emirates, India, Singapore and the U.S.
Application deadline:
Ongoing