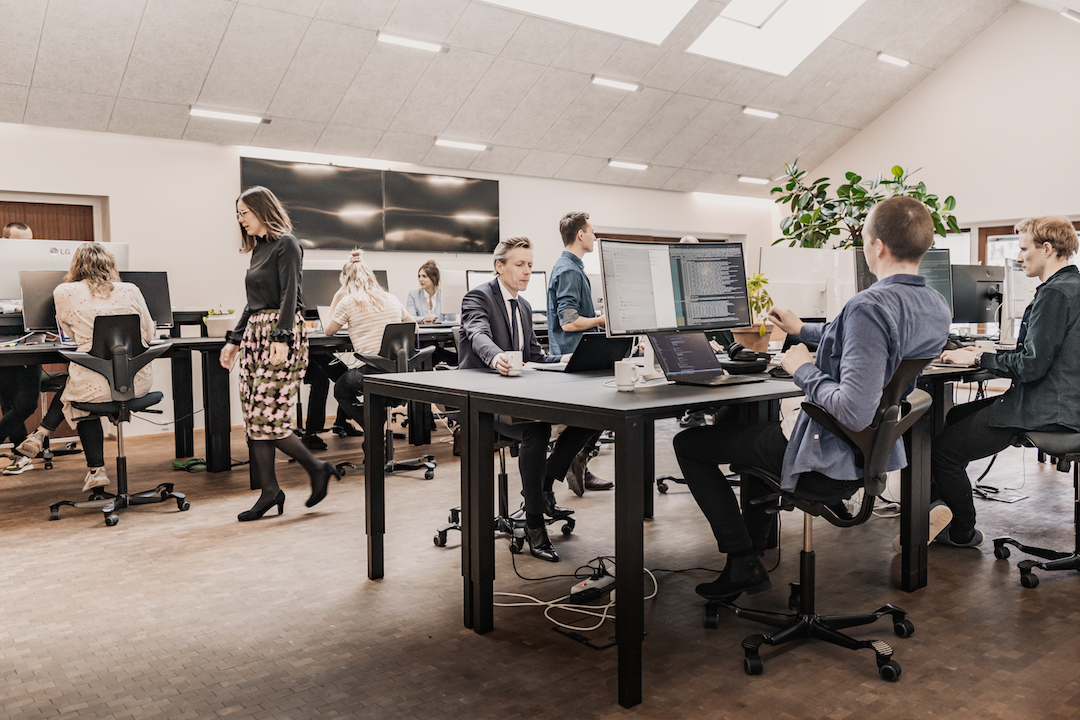 17 Mar

Kaunt: Intern for marketing and sales

Do you want to develop, carry out and scale the marketing strategy in a SaaS scale-up organization? At Kaunt we are looking for a highly passionate and qualified intern to our marketing and sales department.

About the internship

At Kaunt we offer a unique opportunity for an internship in a scale-up, where we are moving fast. As a part of our team, you will take part in developing, branding and expanding Kaunt, 100 % AI driven accounts payable automation.

Kaunt is a scale-up organization, where you have the chance to learn and get the responsibility for your own projects. You will become part of a strong commercial team of specialists within sales, marketing, business development, communication, support and customer success.

As an intern at Kaunt you have the opportunity to own your projects from day one. You will be introduced to the tech industry, will be responsible for your own projects and have competent feedback from your mentor and colleagues.

You will have the opportunity to work with interesting projects like:
Go to market activities, national and international
Idea generate and carry out sales- and marketing activities on different channels and markets
Produce communication, branding and marketing material
Actively participate in and coordinate sales- and customer meetings
Aftersales activities
Customer- and business development
The length of the internship we determine in collaboration based on your preferences, however we aim at a 37,5 hour week on our location in either Aarhus or Copenhagen.
About you
We are looking for a profile, who wants to help us develop Kaunt and work strategic with sales and marketing. Most importantly, you are passionate about your projects, not afraid to take on new challenges and has a desire to learn. You should have a strong drive, be adaptable and work structured, both on your own and in a team with others. We expect you to have a basic knowledge of Danish to succeed, but your work task would all be caried out in English.
At Kaunt we are a cross-functional team of 17 employees in total. We work with everything from development to sales, communication and customer service. We work with the newest technology, and we work believe that collaborating with other professions is strengthening the product, the organization and our personal competencies.
We also offer
Lunch at the office
An informal culture with a flat management hierarchy
Assignments for your personal development and high trust in you
The brightest and best colleagues in design, data science and business development
Interesting customers and the newest technology
The opportunity to continue as a part of the team with exceptional performance
About Kaunt
Kaunt is a Danish SaaS fintech company that has developed a market leading fintech platform. The Kaunt platform, of which our AI-based invoice flow automation solution is the main product, has been on the market since 2017, and we have a history spanning more than 10 years of working with AI.
We have taken AI from buzz to concrete product, and with Kaunt we give companies access to the latest AI technology, as a plug-in to their existing ERP and workflow systems. Many public and private companies are using our Accounts Payable solution, and we are growing fast.
We are currently 17 people distributed in R&D and commercial teams, with offices in Aarhus C and Copenhagen (Fintech Hub). Our culture is casual – we have loads of fun and a high level of trust and confidence in each other.
Come join our team of passionate people, and let's automate finance!
Contact
If you want to know more about the internship or have questions, please reach out to Maria Bennedsgaard, Customer experience at mbe@kaunt.com or mobile 22925523
Application
Send your application together with your resumé to job@kaunt.com. Please note in the subject line, "intern for marketing and sales". We'll do the job interviews on an ongoing basis.