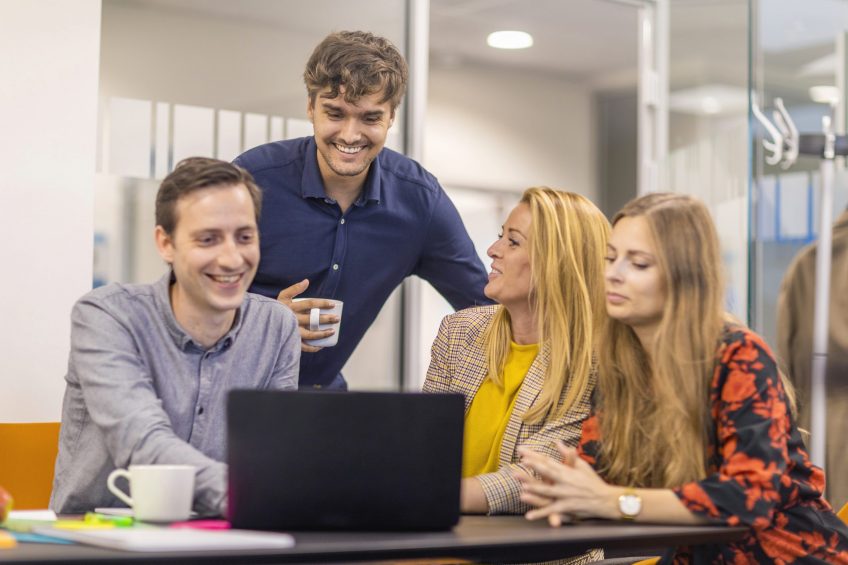 12 Oct

Kamstrup: Internship in DevOps

Would you like to explore new technologies like Docker, Kubernetes, GitLab, Python or .NET Core/5? Do you thrive with learning new programming languages? Are you ready to have a cloud-based workplace, who will make sure you have the best skill-set for the future? Are you ready for a one-of-a-kind internship, where you will harness your existing skills by learning from some of our tech wizards

Become a part of Software Tooling in Kamstrup
Kamstrup is a Danish technology company, which was founded in 1946 with employees in more than 20 countries and headquarters in Stilling south of Aarhus. We believe no one should have to question their access to clean water or the prospect of a sustainable energy future. Our smart metering solutions empower utilities and societies to reduce water loss and increase energy efficiency by providing them with the insight to act and the data to target their efforts.

In the role as DevOps Intern, you will become a part of a team of 4 passionate and fun colleagues with the common denominator that we all have a background as Software Developers. We are driven by high ambition and a work environment where we want to set the bar high when it comes to delivering high quality and secure solutions. Therefore, we work with some of the newest technologies on the market. Furthermore, we like to have fun at work and we value an informal setting where we really get to know each other, which is why you will quickly feel very welcome.

An internship with focus on automation
In the position as DevOps Intern, you will be involved in the development and optimization of our Gitlab cloud instance, the new tooling platform in Kamstrup. You will be met with plenty of responsibility and space to grow with a given task. Your focus will be on software concepts and principles, scripting and cloud architecture more than it will be aimed at classic software design. You will help create value through the development of new tools for deployment and automation, as well as contributing to the development of our existing toolchain.

You will have the opportunity to become acquainted with many technologies, languages and software development processes and best practices, including (but not limited to):
Git, Azure, Containers, Kubernetes, Gitlab
GitOps, scripting (bash, powershell, az cli etc.), infrastructure as code
C#, Python, Groovy, Typescript (perhaps Go or Ruby)   
Personality matters
We are looking for a student who is highly interested in software development and who is passionate about finding the right solutions. You are currently doing your Bachelor's in Software Engineering or similar. However, the most important thing is that you have an interest in automation, software development principles and cloud native.
As a person, you love to explore and learn new things, but you also consider yourself responsible and detail-oriented, even if you are placed in a busy work environment. Besides, you are happy to play around with technology and you are good at changing between the different coding languages and methods. We value a fun working environment, therefore it will be a big plus if you also consider yourself an active driver for a social workplace.
In addition, it is a requirement that you speak and write English professionally.
If you are interested in a challenge, read more about our small coding test here and send your answer in your application.

We offer more than just an internship
You will become part of an international company in growth that strives every day to ensure clean water and energy to a maximum number of people. We offer you an internship where you can make your mark on an important strategic aspect, while paving the way for your future career. We believe we can offer you a unique opportunity to work in the DevOps space, where you will harness your existing skills by learning from some of our tech wizards, and you will explore and learn new concepts and technologies alike.
At Kamstrup, we are committed to our Interns, which is why we have a strong focus on your individual development through relevant tasks, career planning, courses and a lot of social events. On the basis of our work with Interns, Aarhus Municipality and Studenterhus Aarhus has granted us with the Mentor Award, the Internationalization Award, the Jury's Special Award and the award for East Jutland's Best Internship- So if you are ready, then we offer you an exciting semester with great challenges and teamwork.
The internship is paid, if your place of study allows it. In addition, we offer many employee benefits, among others a great canteen scheme, free fruit, fitness facilities, in-house dentist, hairdresser and a free health care clinic.
Do you want to be a part of Kamstrup?
Please submit your application by using the button above. Applications are reviewed on a continuous basis, and you can expect a response within six weeks. Any details about the internship will be individually agreed upon. However, the internship is expected to run from the beginning of February 2023 until the end of June 2023. 
If you have any questions for the position, you are more than welcome to contact Teamlead for Processes & Tools, Søren Sander Pedersen, on phone: 89 93 10 00.
About Kamstrup
Kamstrup develops, produces and sells smart energy and water meters, relating reading systems, data analysis tools and services to utilities and other users over the entire world. Through our leadership, expertise and passion for partnership, we always think forward in pursuit of a brighter energy future; one that advances the performance of every customer, whilst creating lasting value for the communities they serve. We take responsibility for the way we act and we are committed to reduce waste with the purpose of securing clean water and energy to a maximum number of people.
Kamstrup has over 1.500 employees in more than 20 countries with headquarters in Denmark. Kamstrup has a healthy economy, growth rates and a strong focus on development of technology and staff. You can read more about Kamstrup on our website and see our annual report. You can also follow us on LinkedIn and Facebook, to be updated on latest news and vacant positions.