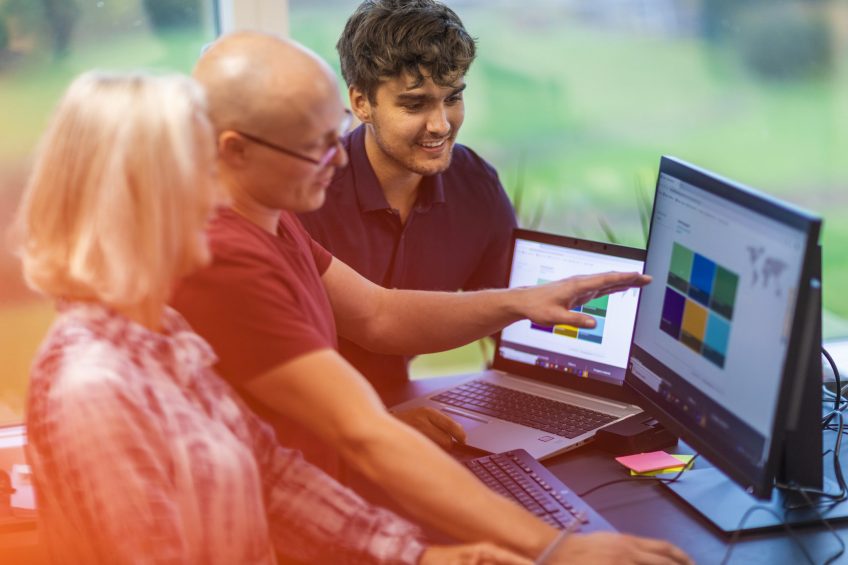 12 Oct

Kamstrup: Internship in Digitaltwin of Flow Test Rig

Are you fascinated by hardware/software simulations, digital twins, complex machineries and the software controlling them? Do you want to improve your skills in these field by working on their industrial application?

Become a part of the Flow Laboratory in Kamstrup

Kamstrup is a Danish technology company, which was founded in 1946 with employees in more than 20 countries and headquarters in Stilling south of Aarhus. We believe no one should have to question their access to clean water or the prospect of a sustainable energy future. Our smart metering solutions empower utilities and societies to reduce water loss and increase energy efficiency by providing them with the insight to act and the data to target their efforts.

As an intern, you will become part of the Metrology team in the Quality & Sustainability Department, where you will be included on an equal footing with engineers and researchers who are dedicated to ensure the highest accuracy of our water and heat meters. The team maintains and improves the test rigs that are used to verify the meters, while conducting long term research on fluid dynamics. In this inspiring work environment you will have the opportunity to strengthen your personal development as well as professional competencies.

An internship that will push the company forward

Kamstrup produces on a daily basis thousands of flowmeters for water and energy consumption and every single one of them is tested on a flow bench. The flow benches are very advanced machines that interact with the meters and the production databases. The complexity of the flow bench and the mathematical calculations calls for a robust inhouse software. To improve the software to meet new demands, we are creating an environment that emulates the test rig hardware and all its interactions, to be able to debug and verify new versions of software before they are used in real production. Therefore, software verification is the primary object of this internship, but really the sky is the limit why you can also work with predictive maintenance, performance optimization etc.

More specifically you will be working with:
Investigating how the complex interaction of hardware and software in the flow bench can be simulated,
Building modules to a digital twin simulator, that will reproduce the key functions of the test rig, therefore allowing for accurate and fast testing of the software.
Personality matters
We are seeking a student who is motivated to face challenges and find innovative solutions in a rapidly evolving company. You are in your about to finish you studies within Engineering, Computer Science or similar, and have experience with Microsoft .net and C#. The ability to understand complex systems and maintain a good overview is fundamental in this project.
You are expected to take responsibility for the development project and independently seek solutions to the issues that may arise along the way. As a person, you are capable of working independently with a sense for detail, while being open-minded and reliable in your daily work.
Kamstrup is an international company, therefore it is a requirement that you are fluent in written and spoken English.
We offer you more than an internship
We offer you an exciting opportunity to improve your skills in an advanced research environment with highly qualified colleagues. There will be many opportunities for both professional and personal development as well as seeking inspiration, help and mentoring. We offer an exciting and educational internship where professional coaching is an integral part of the workday.
At Kamstrup, we are committed to our Interns, which is why we have a strong focus on your individual development through relevant tasks, career planning, courses and a lot of social events. On the basis of our work with Interns, Aarhus Municipality and Studenterhus Aarhus has granted us with the Mentor Award, the Internationalization Award, the Jury's Special Award and the award for East Jutland's Best Internship- So if you are ready, then we offer you an exciting semester with great challenges and teamwork.
The internship is paid, if your place of study allows it. In addition, we offer many employee benefits, among others a great canteen scheme, free fruit, fitness facilities, in-house dentist, hairdresser and a free health care clinic.
Do you want to be a part of Kamstrup?
Please submit your application by using the link above. The applications are reviewed on a continuous basis, but you can expect a response within six weeks. Any details about the internship will be individually agreed upon. However, the internship is expected to run from the beginning of February 2023 until the end of June 2023. 
Kamstrup is located in Stilling close to Aarhus (DK), and bus number 200 takes you right to the door.
If you have any questions to the internship position, please contact Head of Flow Lab, Martino Reclari on phone +45 89 93 10 00.
About Kamstrup
Kamstrup develops, produces and sells smart energy and water meters, relating reading systems, data analysis tools and services to utilities and other users over the entire world. Through our leadership, expertise and passion for partnership, we always think forward in pursuit of a brighter energy future; one that advances the performance of every customer, whilst creating lasting value for the communities they serve. We take responsibility for the way we act and we are committed to reduce waste with the purpose of securing clean water and energy to a maximum number of people.
Kamstrup has over 1.500 employees in more than 20 countries with headquarters in Denmark. Kamstrup has a healthy economy, growth rates and a strong focus on development of technology and staff. You can read more about Kamstrup on our website and see our annual report. You can also follow us on LinkedIn and Facebook, to be updated on latest news and vacant positions.