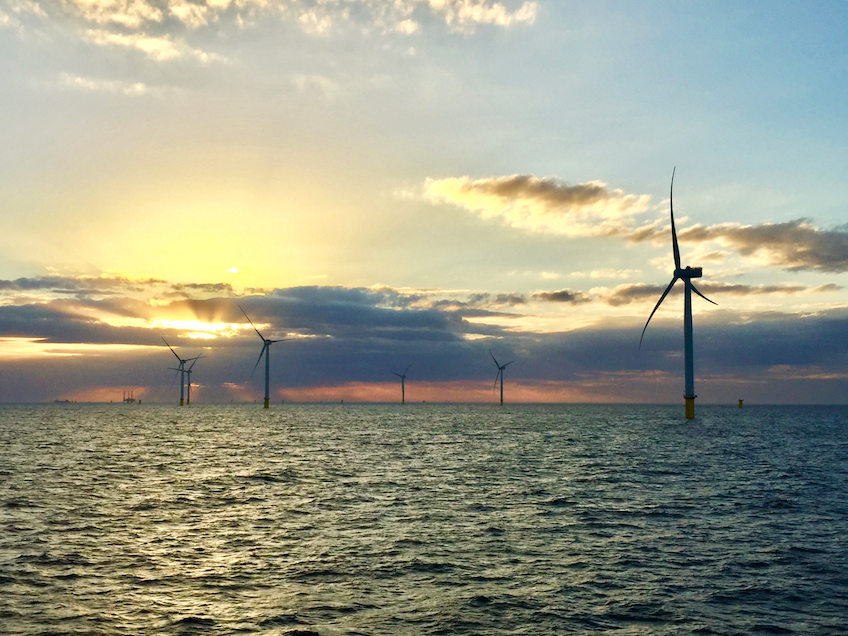 21 Nov

Siemens Gamesa: Intern with a data-driven and financial mindset

It takes the brightest minds to be a technology leader. It takes imagination to create green energy for the generations to come. At Siemens Gamesa we make real what matters, join our global team.

Siemens Gamesa has a vision for renewable energy: we believe in the power of nature and technology. Help us to be ready to face the energy challenges of tomorrow and make a green footprint – join the team in creating a better future for us on our planet.

We focus on hiring the best people, wherever they may be in the world. We pride ourselves on the flexibility we offer to our employees and are committed to building a workforce that can grow with the company. Siemens Gamesa is an equal opportunity employer. We celebrate diversity and are committed to creating an inclusive environment for all employees.

In our culture of trust, we focus on empowerment, diversity and continuous learning. Valuing our people is what makes us one global team, with our colleagues' safety at the heart of our organization. Read more about your future team and employees' stories in our brochure.

How to contribute to our vision

OA is responsible for the Sales Offer Calculation tool which calculates in a detailed way the expected costs and price of a contract during the sales phase. Furthermore, OA is the tool owner of 2 other applications where our main responsibility is to develop, implement, project manage and deliver excellent user support as well as provide cost and price studies and statistics of sales bid which thereby brings competitive value to the business.

We are looking for a qualified intern who can support our professional and dynamic team on various tasks. You will be part of the team of Project Managers, Costing Specialists, and another Student Worker

The Ideal candidate holds a Bachelor of Science and is currently studying their Msc. Some relevant degrees for this position to be studying are; Finance and Industrial Engineering.

What you need to make a difference

Passion for renewable energy and a sense for the importance to lead the change.  We are looking for you, who wants to make real what matters and who wants to change the world to renewable energy.

As the ideal candidate you will:
Support Cost Managers in maintaining, updating, and testing master data for the Service Offer Calculation Tool 
Compile, create and distribute the monthly OA Newsletter 
Perform weekly calculation review process ensuring coordination with sales users and the OA team 
Compile reports and analyze data using PowerPoint, PowerBI, Excel, and potentially R. 
Support in administrative tasks such as being Sharepoint admin for the OA site as well as creating Yammer posts. 
Support in various data-driven, financial but also project management-related tasks for software applications owned in the department.  
Various ad hoc tasks 
We expect you to be able to join us in the office a minimum of 1x per week in person.
Most importantly, you challenge yourself and your colleagues to achieve the best results. You have a high professional competency and you have a desire to develop your skills. You have good collaboration skills and you can manage to act in different cultural contexts. To thrive in this position, you must have a strong result- and customer-oriented approach.
In return of your commitment, we offer you…
To become a part of our mission for sustainability: clean energy for generations to come. We are a global team of diverse colleagues who share a passion for renewable energy and have a culture of trust and empowerment to make our own ideas a reality. We focus on personal and professional development to grow internally within our organization. Siemens Gamesa offers a wide variety of benefits such as flexible working hours as well as home-office possibility for many colleagues, employer-funded pension, attractive remuneration package (fixed/variable) and local benefits such as subsidized lunch, employee discounts and much more.
#Internship #Entry
How do you imagine the future?
Our global team is on the front line of tackling the climate crisis, reducing carbon emissions – the greatest challenge we face.
Other information
For further information regarding the recruitment process, please contact the recruitment team via André Saabye on andre.saabye.ext@siemensgamesa.com. Please mention the Job ID in the email.
We kindly draw your attention to the fact that this email may NOT be used for sending applications or CVs for evaluation.
Please apply in English via the apply button with your CV and a motivational letter
For more information about working in Denmark, please see this link.