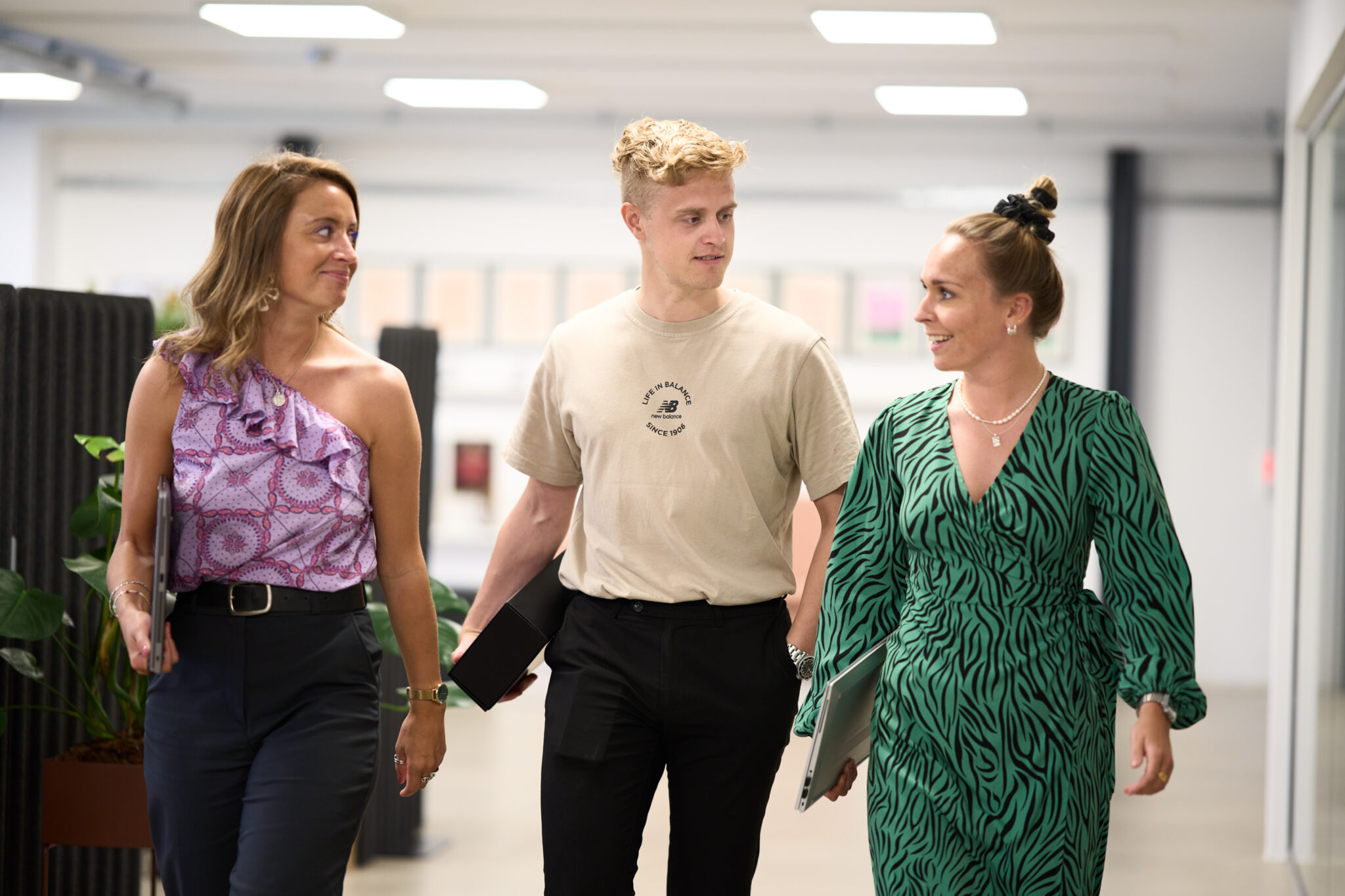 20 Apr

Sinful: Customer Care Student Assistant – French

Can you communicate with energy and a positive attitude? Are you passionate about customer experience, support and task coordination? Are you fluent in French in both speaking and writing?

Then you might be who we are looking for! We are looking for a new French and Danish/English speaking colleague to give our customers world class customer care experiences.

About the position:

You will be part of a team of 6 full-time employees and 4 student workers who work relentlessly to give our customers the very best guidance and customer care. Our dream is to inspire and help as many as possible have a better sex life, and we want our customers to have the best possible, and most simple service experience every time. This is what drives us to excel every day.

Your area of responsibility will be to deliver customer service to our French as well as European customers via email, phone and chat and to perform lighter administrative tasks. You will provide important support not only to customers but also to our organization, so it is a must that you are passionate about delivering a great customer experience.

Your qualifications:
You possess service excellence in your DNA, and aspire to create WOW feelings
Your smile carries through to the other end of the phone
You are comfortable communicating openly about sex and sex toys
You have a positive mindset and work well in a team
You can work independently and take ownership of your tasks
You have professional-level French language skills, written and spoken (preferably also in Danish and English)
You have a flexible schedule, and like to help out when needed
Candidates with an understanding/fluent in Danish or/and English are preferred, but are not a requirement.
We offer:
The practical: An exciting student job in one of the fastest growing companies in Denmark – not to mention pension scheme, staff discounts and a yummy lunch buffet.
The professional: Ambition, drive and focus from everyone in the house. We all work together to become the world champion as a company and as a brand.
The fun: At Sinful, we all have more than one favorite colleague. We laugh every day, with each other and at ourselves – and we love our "3rd half" together.
The bragworthy: We are a rapidly growing Gazelle company, beating our own records every year.
The obvious: You quickly get used to cheeky remarks from your friends about your place of work. Their remarks will even quicker turn to admiration when you tell them how amazing it is to work at Sinful!

Practical information:
Hours per week: 10-12 hours pr. week, 2 shifts pr. week (Mon-Thurs) from 14-20 or 15-21. (Extra shifts in holiday periods)
Expected starting date: As soon as possible, latest 1st of May
Application and deadline: Please send us a short application with a little about yourself, your motivation for the job, and your resume. If you proceed to the next step, you will get an email with a case we would like for you to solve. Hereafter we will invite you to an interview, if you go through to the next round.
Work place: Our office in Højbjerg, Aarhus.

If you have any questions, please contact Head of Customer Care, Cherina Røsand, at cherina.soby@sinful.com.
About Sinful:

Sinful is the largest E-Commerce business in the Northern Europe sex toy industry. We aim high and currently have successful web shops in Denmark, Sweden, Norway, Finland, France, the Netherlands, Belgium, Switzerland, Germany, Austria and the UK. We are proud recipients of the Danish Entrepreneurship Award for E-Commerce in 2017 and 2018 as well as the Danish Gazelle Award every year from 2015 to 2022.

You will gain around 200 ambitious colleagues who insist on making every working day fun and educational, and who appreciate being able to meet up outside working hours for social events. Our daily work revolves around inspiring people to love more, be more intimate and to play more. Therefore, it is important to us that you have a positive mindset and a ready smile, an open mind and a playful nature.

We encourage all qualified candidates, regardless of age, gender, ethnic background, religion or sexual orientation, to apply for the position.