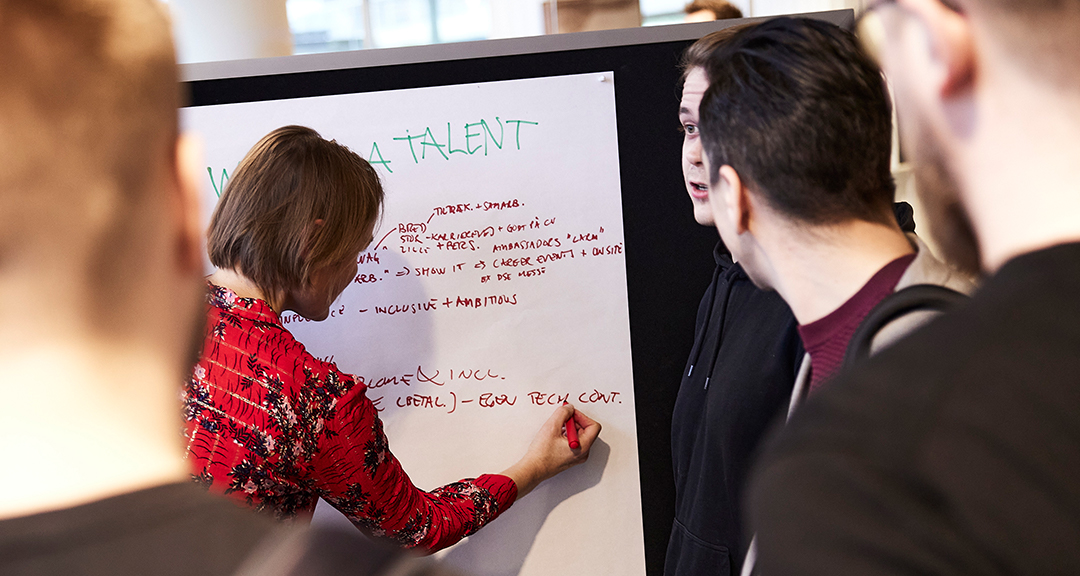 21 Apr

Whiteaway Group: Product Information Student Assistant

We are looking for a new Product Information Student Assistant. Are you looking to speed up your development and do you possess an eye for detail? You'll become part of a company where ideas become actions and where we prioritise your development as much as our own. Interested?

Whiteaway Group sells and ships household appliances to customers in all of Scandinavia, with an ongoing focus on great customer experiences. It all started as an idea, a fresh approach to the market and a digital mindset. This is still what makes us tick – we are change-makers at heart. 

You will become part of an ambitious Business Development team within our Supply Chain Department. You'll be given co-responsibility for securing high quality product data – both withing our own system and the data exposed to our customers. You will need to be able to prioritise your own time and tasks to find success in this role. With direct reference to our Business Developer, you'll occupy an important role in the general optimisation and development of our business through bettering the strategic, tactical, and operational use of our data.

We expect you to work between 10-15 hours a week. We are of course highly flexible in regard to your studies and especially your exam periods. We will make sure that you receive a proper introduction to your tasks, team, and our company once you start. We are quite good at doing so. 

The job
Plan and structure workflows for all product information on our sites
Operational and tactical prioritisation of both ad-hoc, operational, and project tasks
Data cleaning and ETL of both customer-facing and system-facing data
Creation and maintenance of products in our PIM-system
Drive projects in relation to optimising and automating the product creation process

Your profile 
You are highly structure and have an eye for details. However, you also know that done is better than perfect
Through your previous jobs and/or your studies, you have some business understanding as well as an interest in data
You know how to work independently, you are curious, and you are capable of working with large quantities of data  
You are currently enrolled in a relevant education and have a minimum of 1, 5 years left of your education 
Being naturally curious, you always strive to challenge and optimise current practices

We like to think we offer quite an amazing workplace, including:
An inspiring Student Network with lunch dates, coffee talks, teambuilding activities for all students, dinners, and social gatherings
A dedicated mentor offering daily sparring on tasks and projects
A social and professional learning environment with room for you to be you
Plenty of benefits such as tasty, organic lunch, free use of our gym, discounts scheme, and much more. We can guarantee a challenging time with a fast-paced environment as well as a steep learning curve.

Process and how to apply  
We will screen and interview candidates on an ongoing basis – so please, do not hesitate to apply. Please send us your CV, application, and make sure to attach your proof of grade. We accept applications in both Danish and English. For further information and questions about the position, please reach out to Business Developer, Anders Brandt, at anr@whiteawaygroup.com. Please note that applications are only accepted via the Apply button on this page.