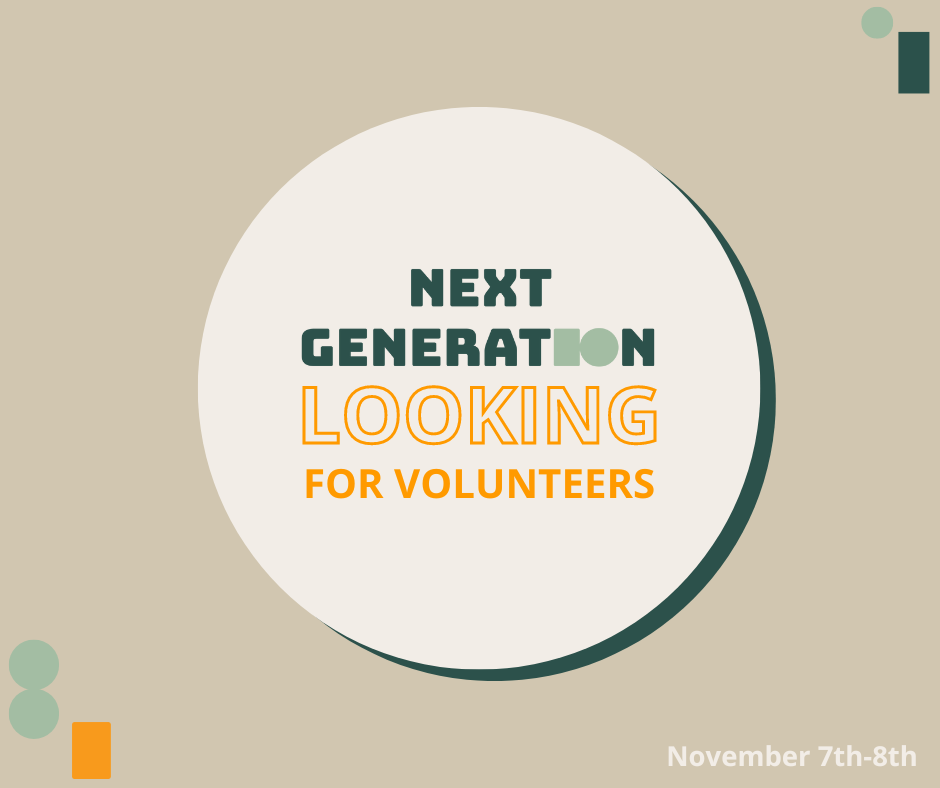 07 Sep

Innovation Lab: Volunteers for Next Generation conference

NEXT GENERATION IS LOOKING FOR VOLUNTEERS

Do you want to be part of organizing the very first Next Generation conference ever? Then this is your chance to step up!

We are currently seeking volunteers who are ready to contribute during the execution of the Next Generation conference, which will take place on November 7th-8th, 2023, at Dokk1. As a volunteer, you commit to participating in the entire conference or parts of it. We will create a schedule that falls within the following timeframes:
Setup on November 6th, from 9 AM to 5 PM (one shift)
Execution on November 7th, from 7 AM to 10 PM (either from 7 AM to 2:30 PM, 2:30 PM to 10 PM, or the entire shift)
Execution on November 8th, from 7 AM to 6 PM (one shift)

Tasks include setup, ad hoc assignments, technical assistance, and end-of-day cleanup. As a volunteer, you will also have the opportunity to attend exciting lectures and events focused on technology and play at a child's level. Note: parts of the event will be conducted in English.
You can learn more about Next Generation here: https://innovationlab.dk/events/next-generation-4/
If you are interested, and if you have specific available days or additional questions, please write to skills@ilab.dk. Application deadline is October 20th 2023.